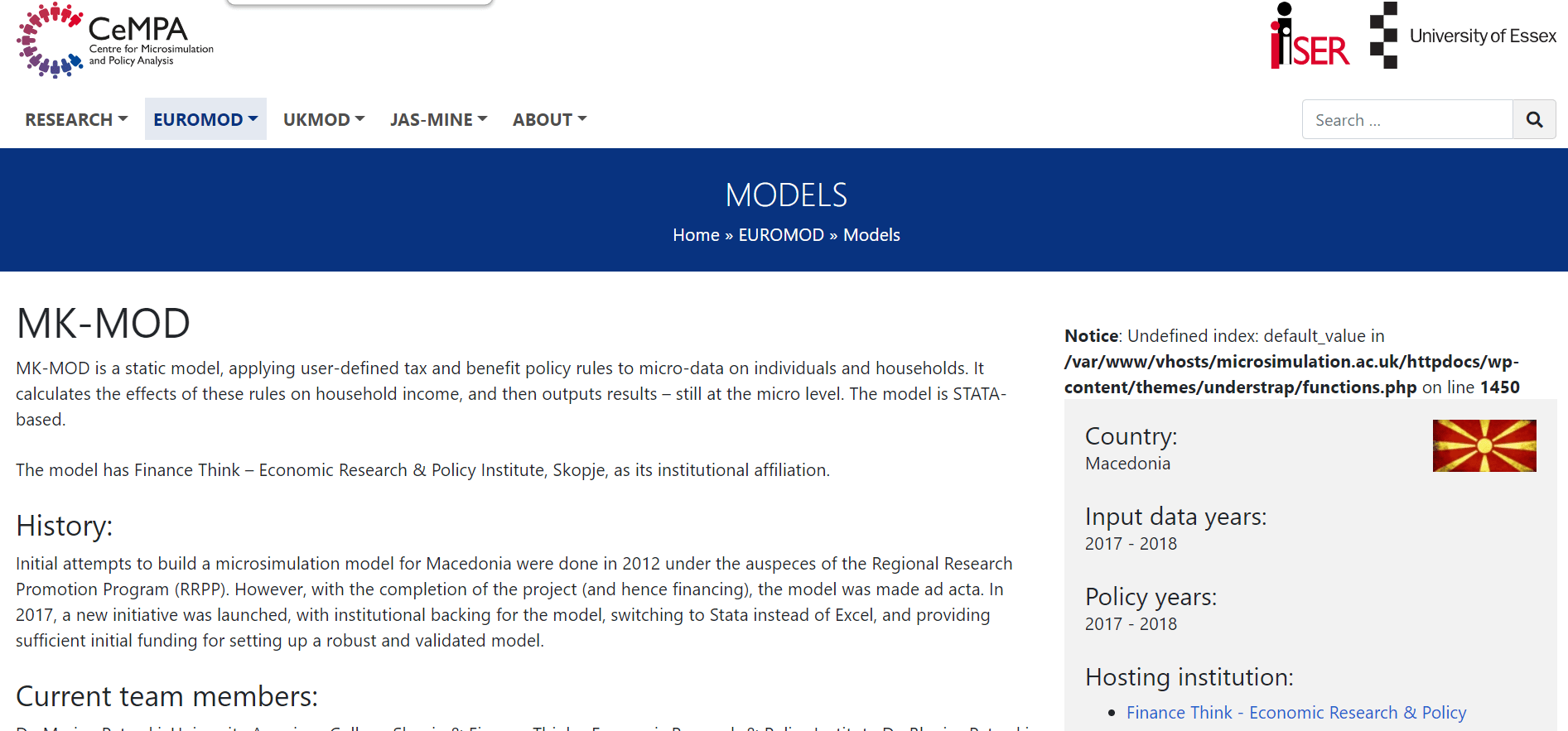 The collection is maintained and updated by the
UK-based Center for Microsimulation and Policy Analysis.
MK-MOD is part of
such models on the European ground, from which
integrates all 27 EU member states. Thus, North Macedonia is one of the 34 European countries that have developed a micro-simulation model and the only one among the countries of the Western Balkans.
https://www.microsimulation.ac.uk/euromod/models/mk-mod/