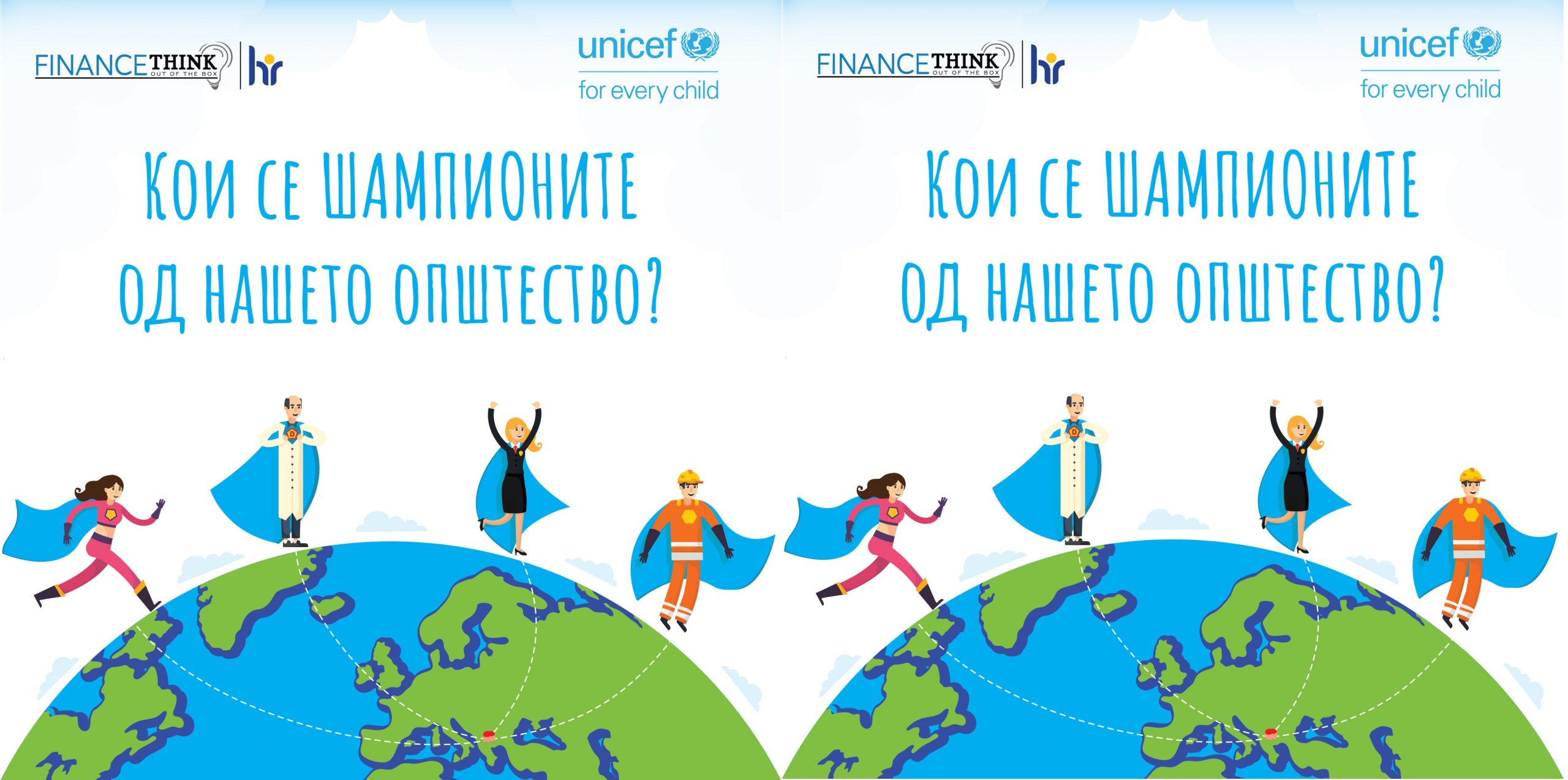 Tell us your #champion story
Children who grow up in modest circumstances and who later achieve above-average success – as professionals in business, sports,…
Read more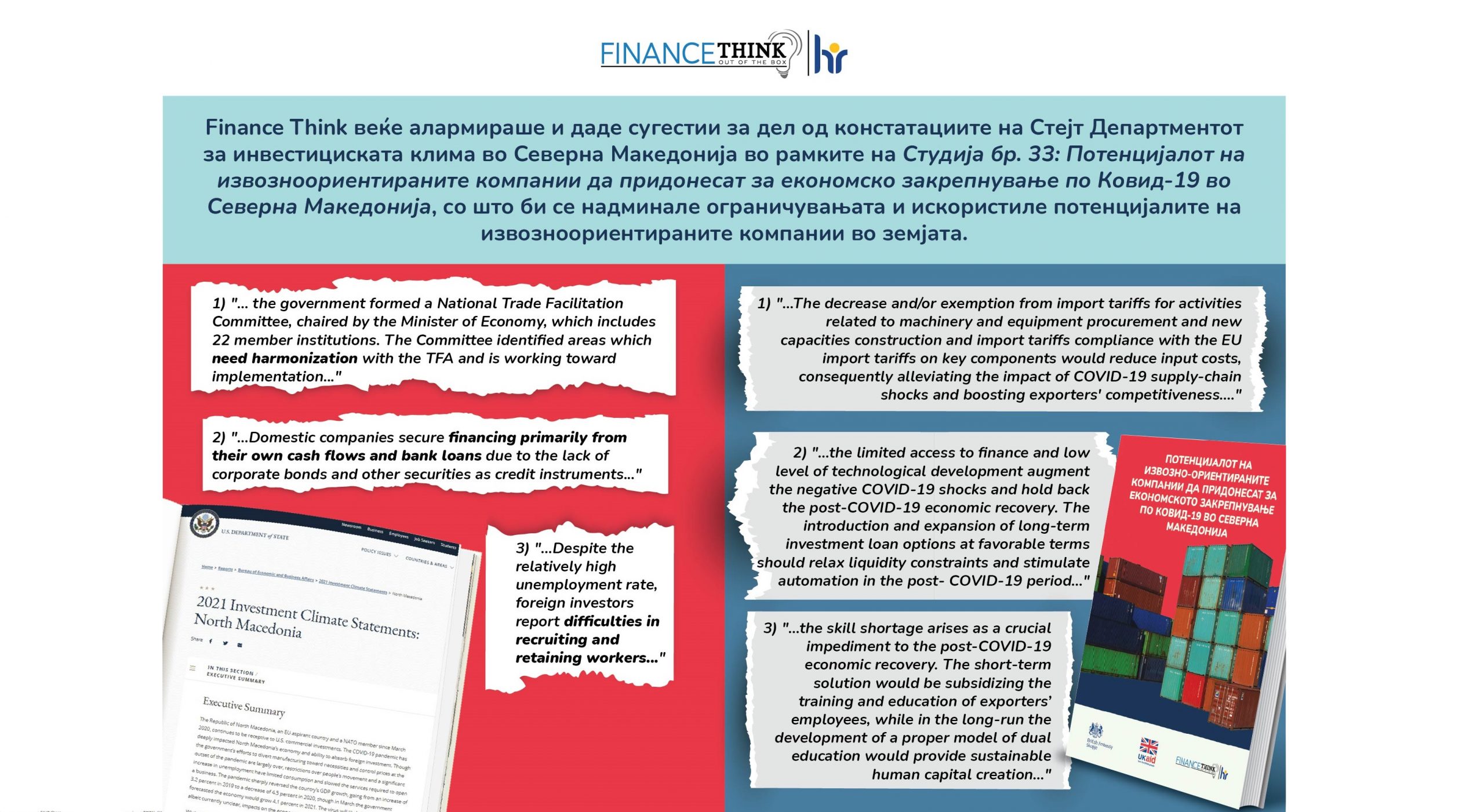 Our recommendations in the State Department Report
Finance Think has already alerted and made suggestions for some of the findings of the State Department on the…
Read more
A successful completion of the event "Inform – Activate – (Self)employ"
Click for gallery.
Read more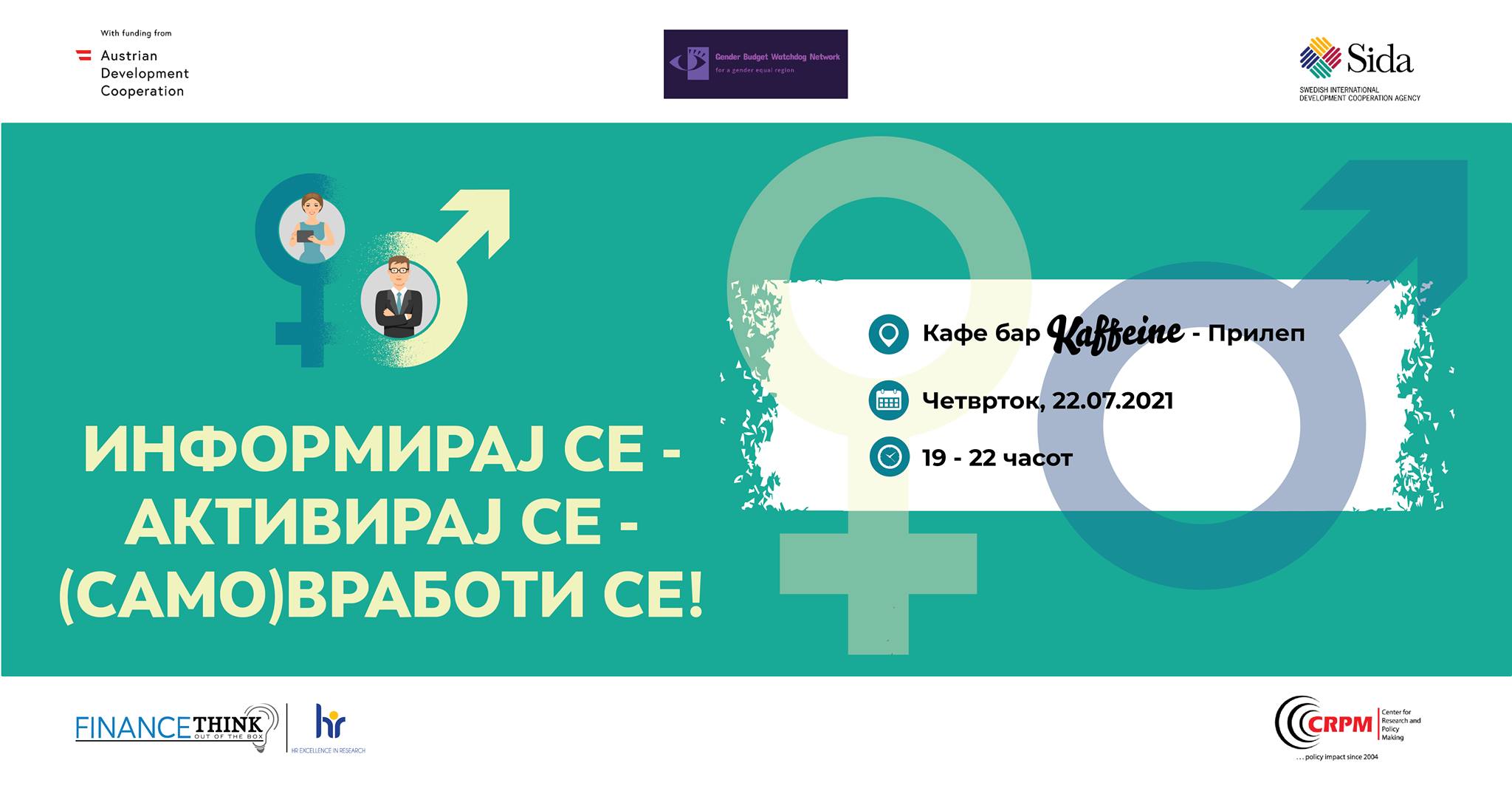 📣 We invite you to a super cool event this Thursday at Kaffeine
Come, find out about existing active employment measures, take a photo and share.
* Visitors will receive a…
Read more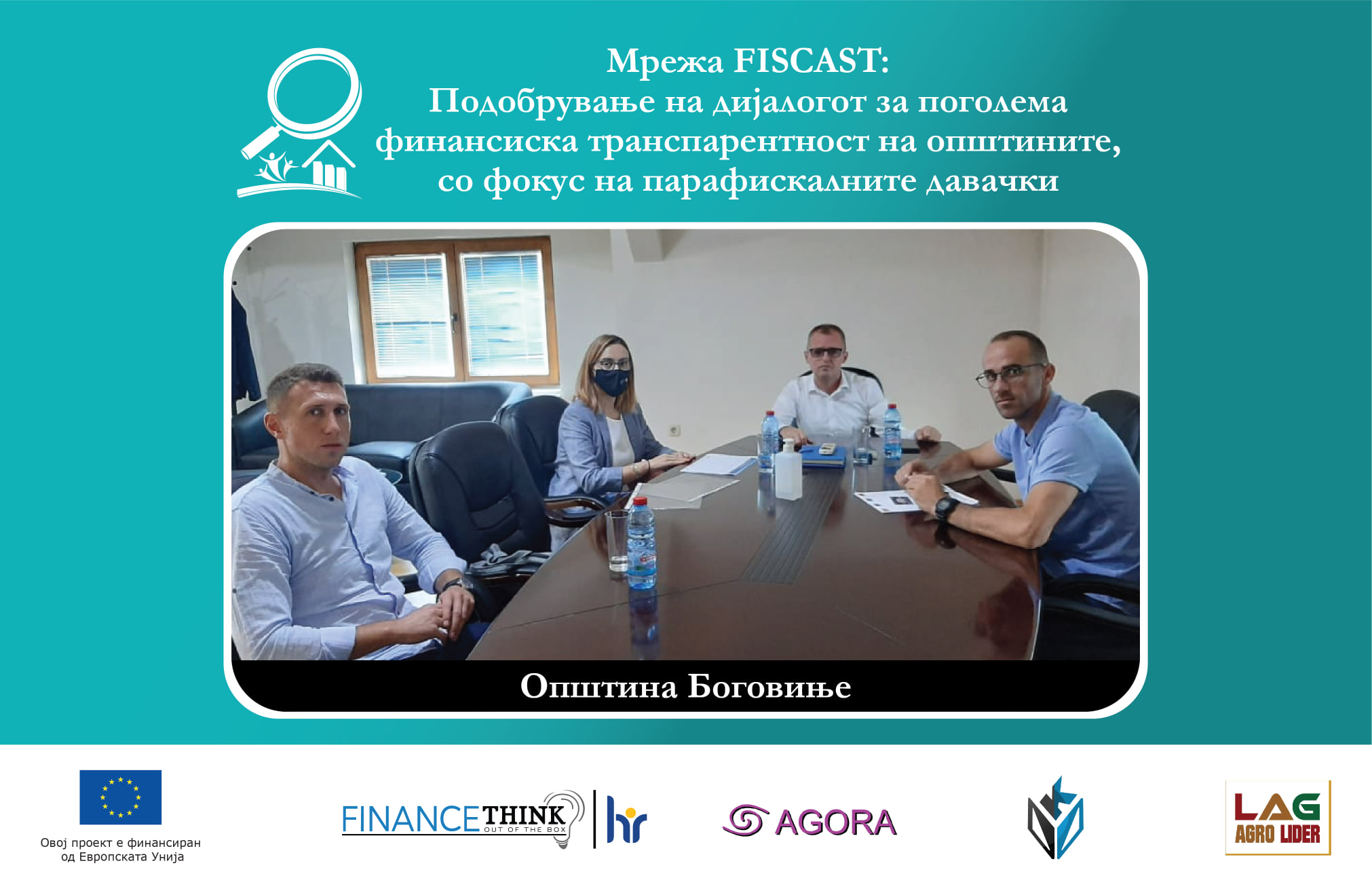 We continue the cooperation with the municipalities
The Municipality of Bogovinje is one of the 21 municipalities that will develop a register of #parafiscal charges and…
Read more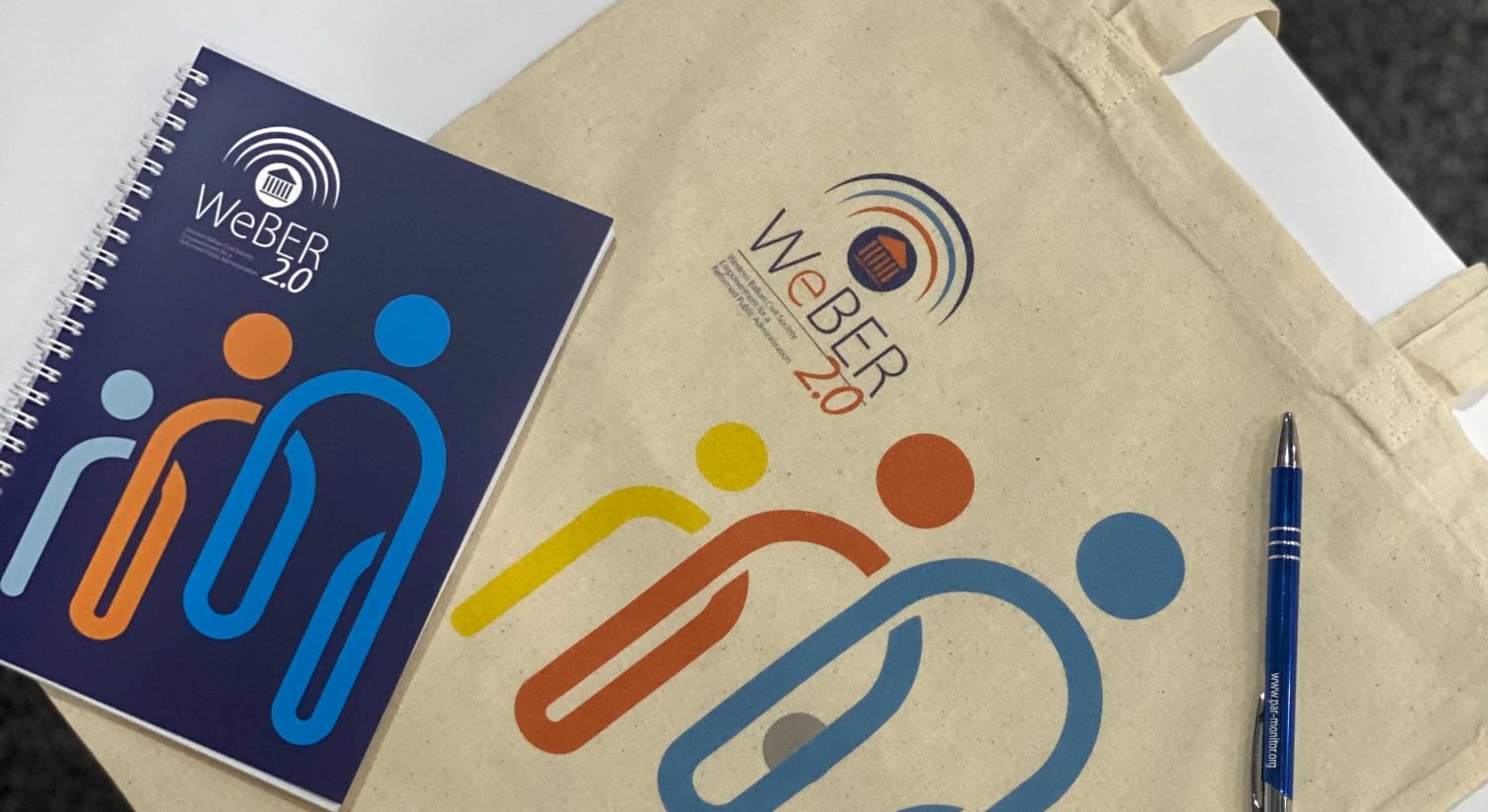 Workshop participation within the WeBER 2.0 project
Our Sandra Sokolenko-Todoroska participates in the workshop for grantees within the project WeBER 2.0: Strengthening civil society in the…
Read more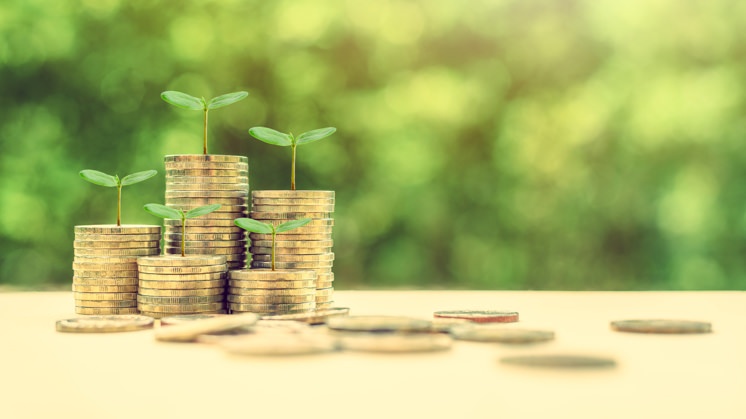 Read our latest FT Opinion 53 for the intention to introduce 🌎 environmental tax on fuels
1️⃣ The environmental tax will have a one-time short-term effect on the general price level (inflation) which would range…
Read more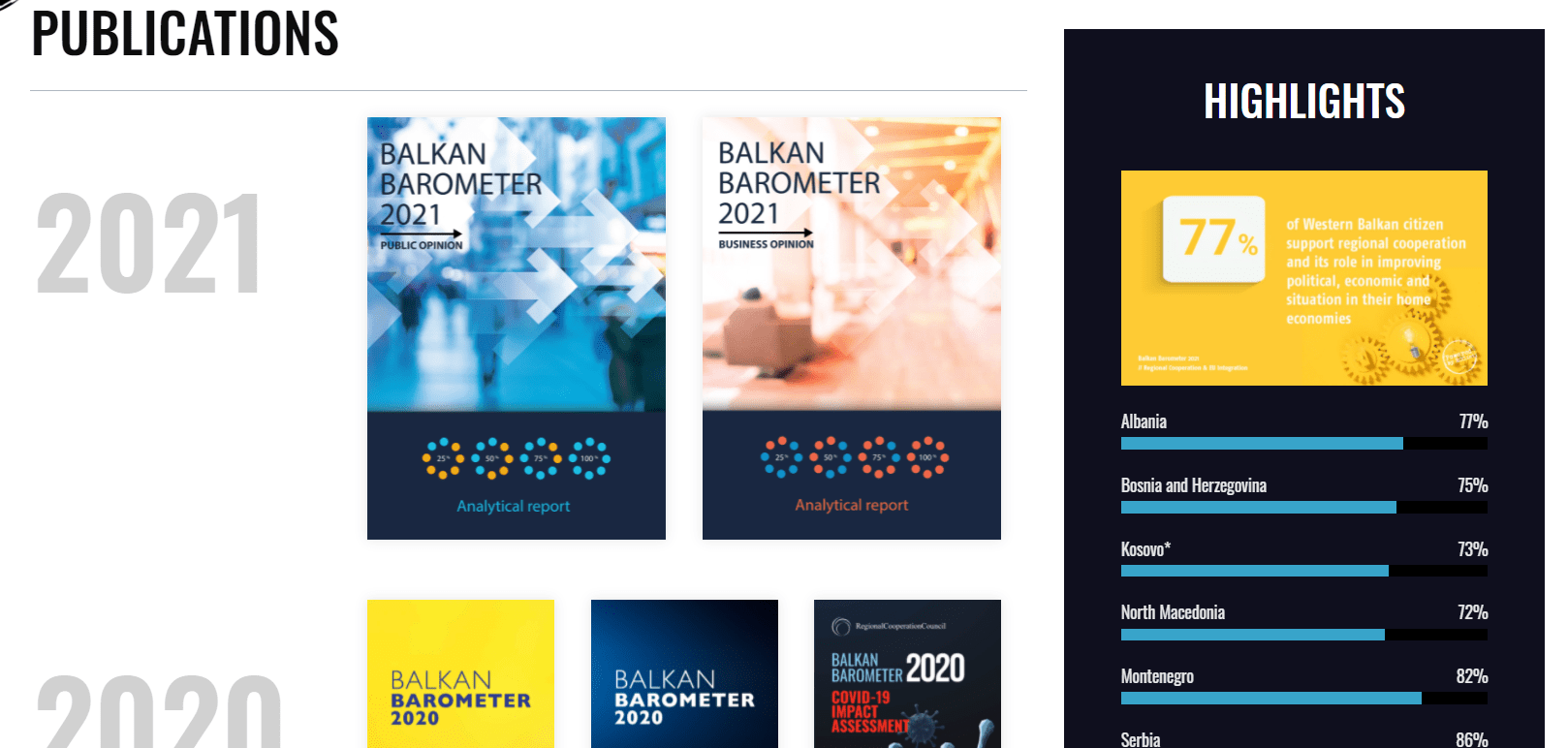 Finance Think contributed to the preparation of the business edition of the Balkan Barometer 2021
The edition was promoted today in Tirana by the Regional Cooperation Council – RCC. Our partner in this activity…
Read more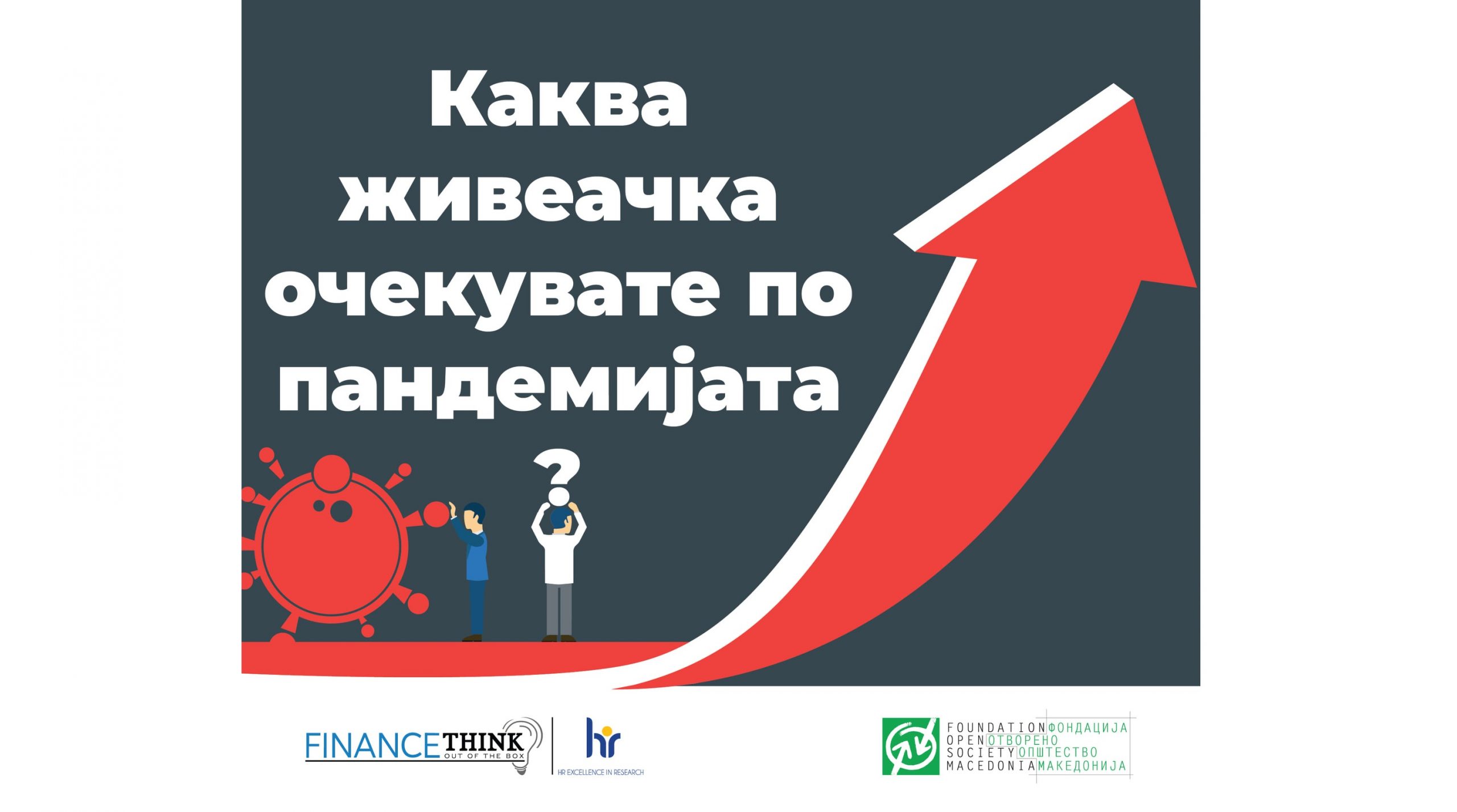 We invite you for a short survey!
We need your opinion in a poll that takes only 1 minute of your time.
Link to the survey https://www.questionpro.com/t/AOCeHZmtJR
Thank…
Read more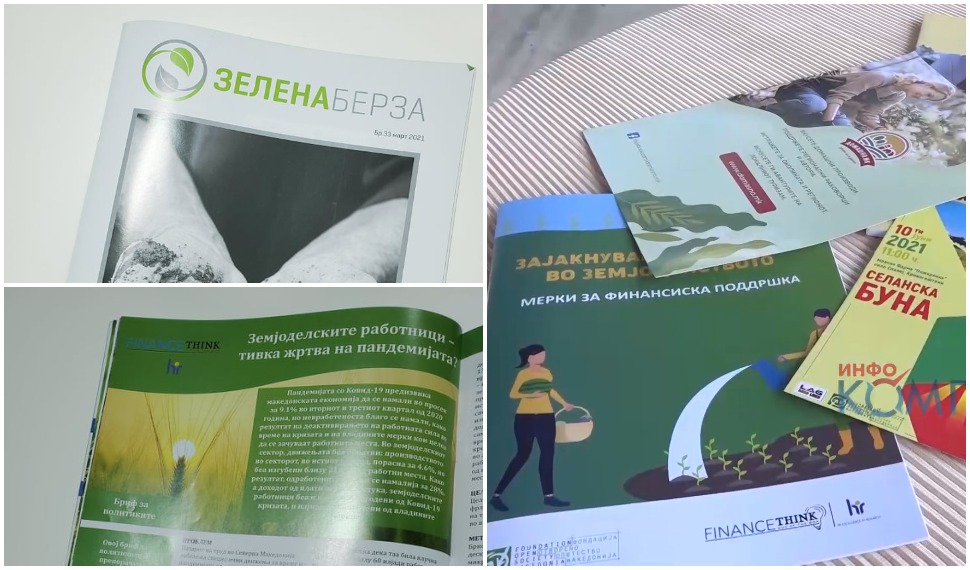 Promo of our work on the assessment of the effects of Covid-19 on 🚜 agricultural workers
In the previous period, two related activities included:


. Publication of our Policy Brief no. 46 (bit.ly/3wfv8Q5) in the specialized…
Read more
INFOGRAPHS
Employed are optimists while unemployed lean towards pessimism after the pandemic
What do we need to know to evaluate the economic effects of state aid?
LET'S CHAT ECONOMICS
Citizens – participants in deciding of how municipal budget is spent
How does the coronavirus affect the economy and citizens?
To steer economic thinking for increased wellbeing tomorrow.
To enhance the impact of economic, social and development trends and policies on citizens in North Macedonia and the Western Balkans region, through research, evidence-based and data-driven advocacy, and steering critical debate on democratic and economic processes.