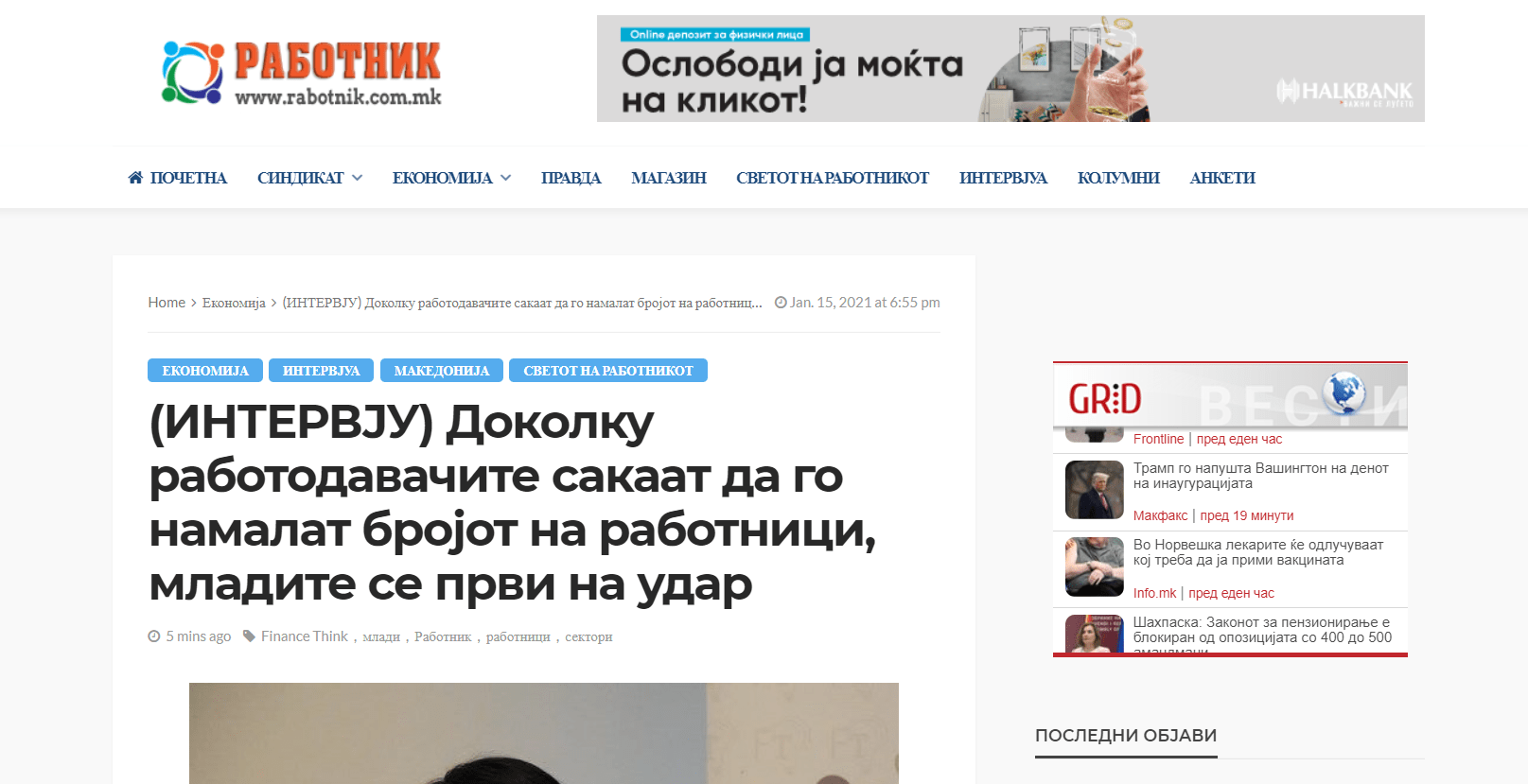 Interview of our Despina Tumanoska for the specialized portal Rabotnik
In the interview, our program coordinator talks about how Covid-19 has affected many aspects of the labor market. Click…
Read more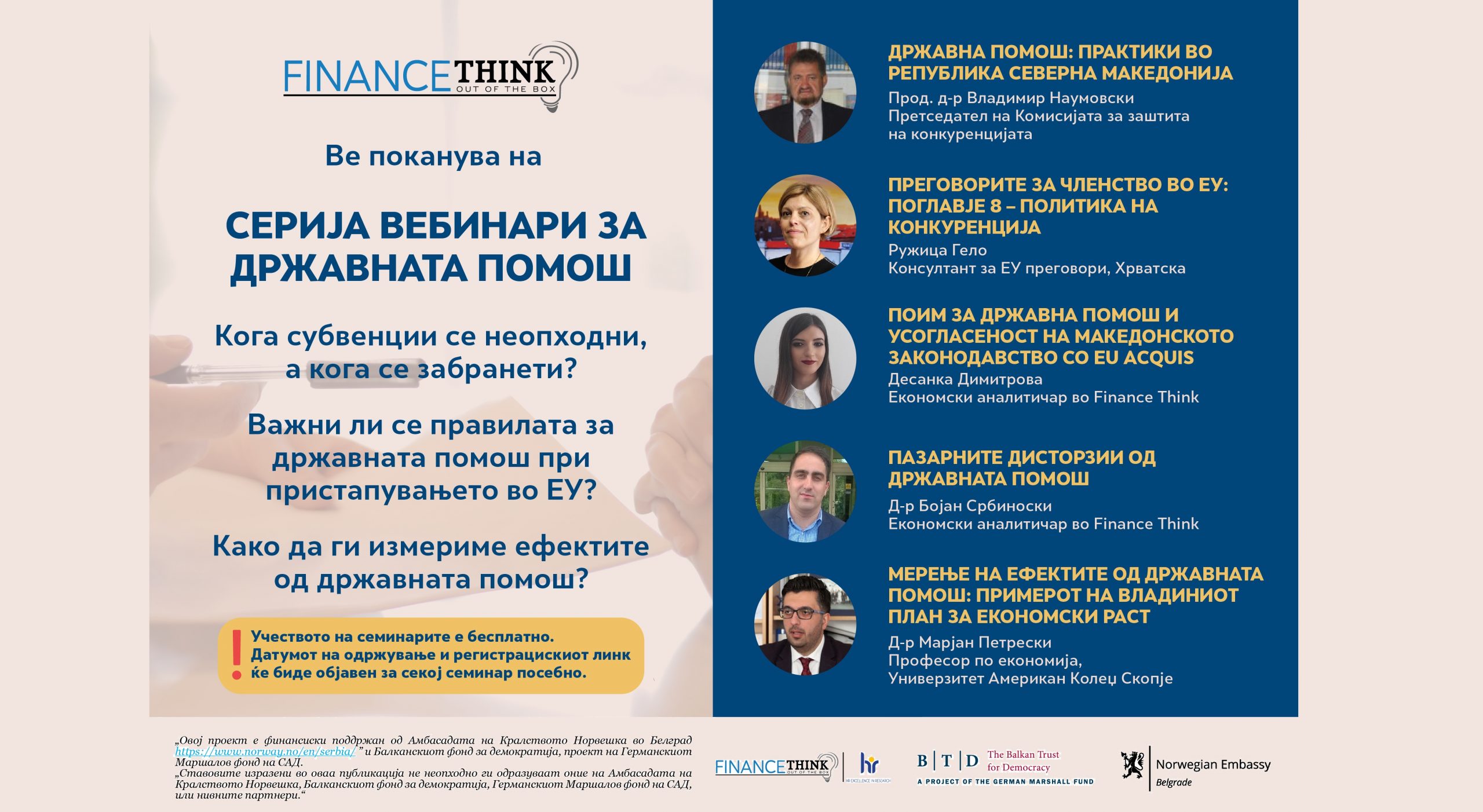 Finance Think invites you to a series of state aid webinars
The timing and registration link will be published for each webinar separately. Follow us!
Read more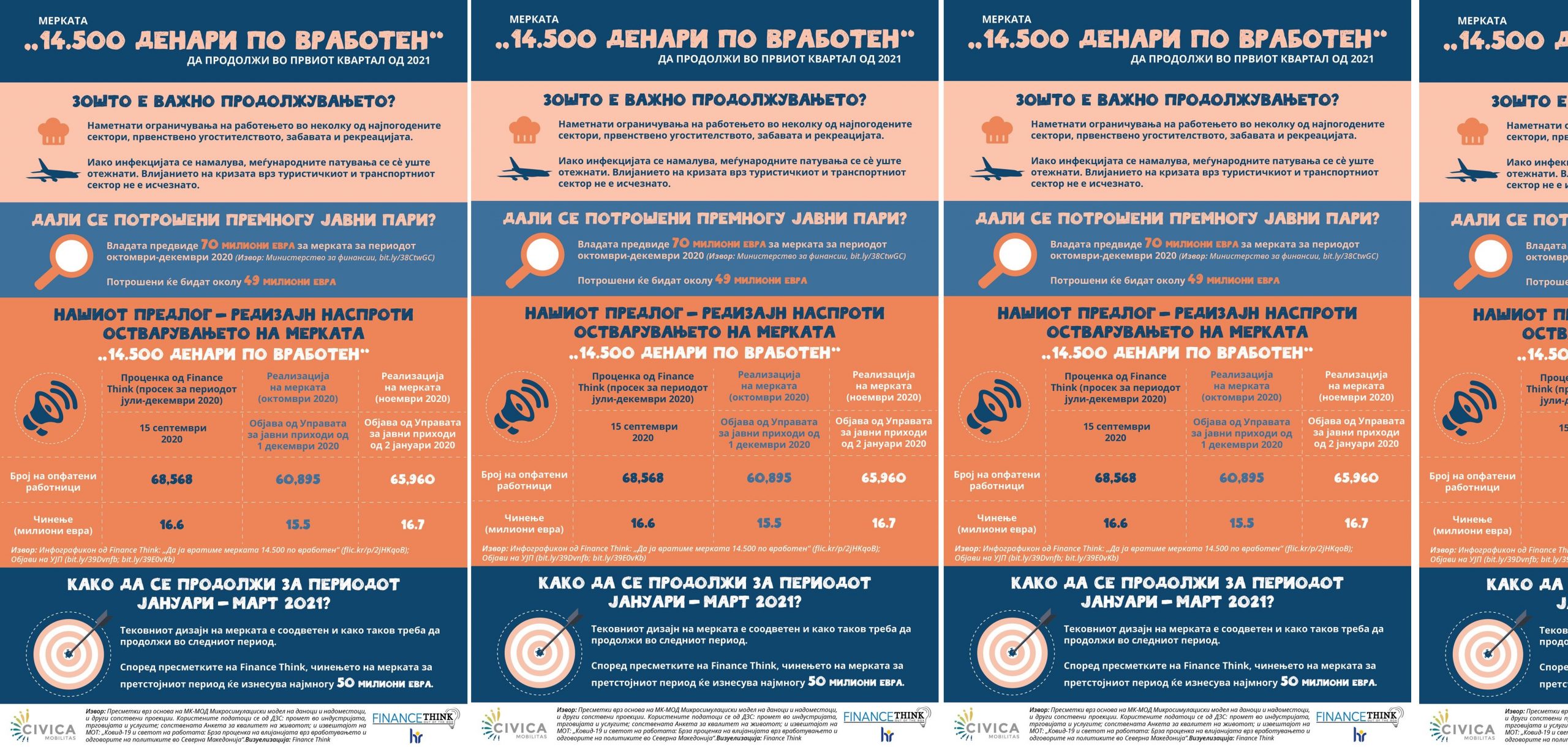 We call the government to extend the "14.500 MKD per worker" measure over January-March 2021
The estimated cost of the extension is 50 million EUR. Click to access the infograph!




Read more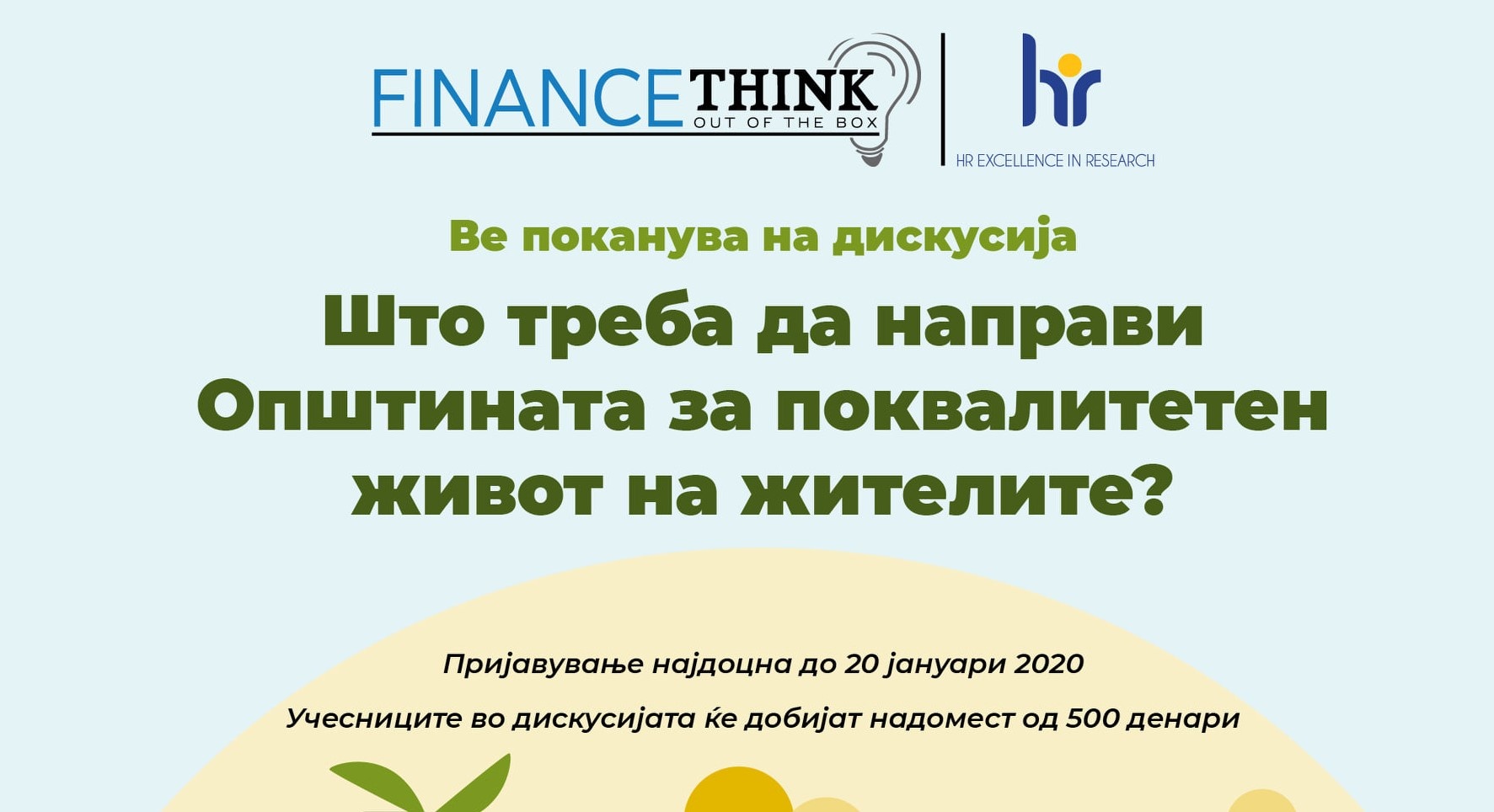 We invite you to a focus group on municipal services
The call refers to residents of Veles, Sveti Nikole, Strumica, Kocani and Gjorce Petrov!

Apply here: https://forms.gle/es6MqYJDg6sFpRyV8
Read more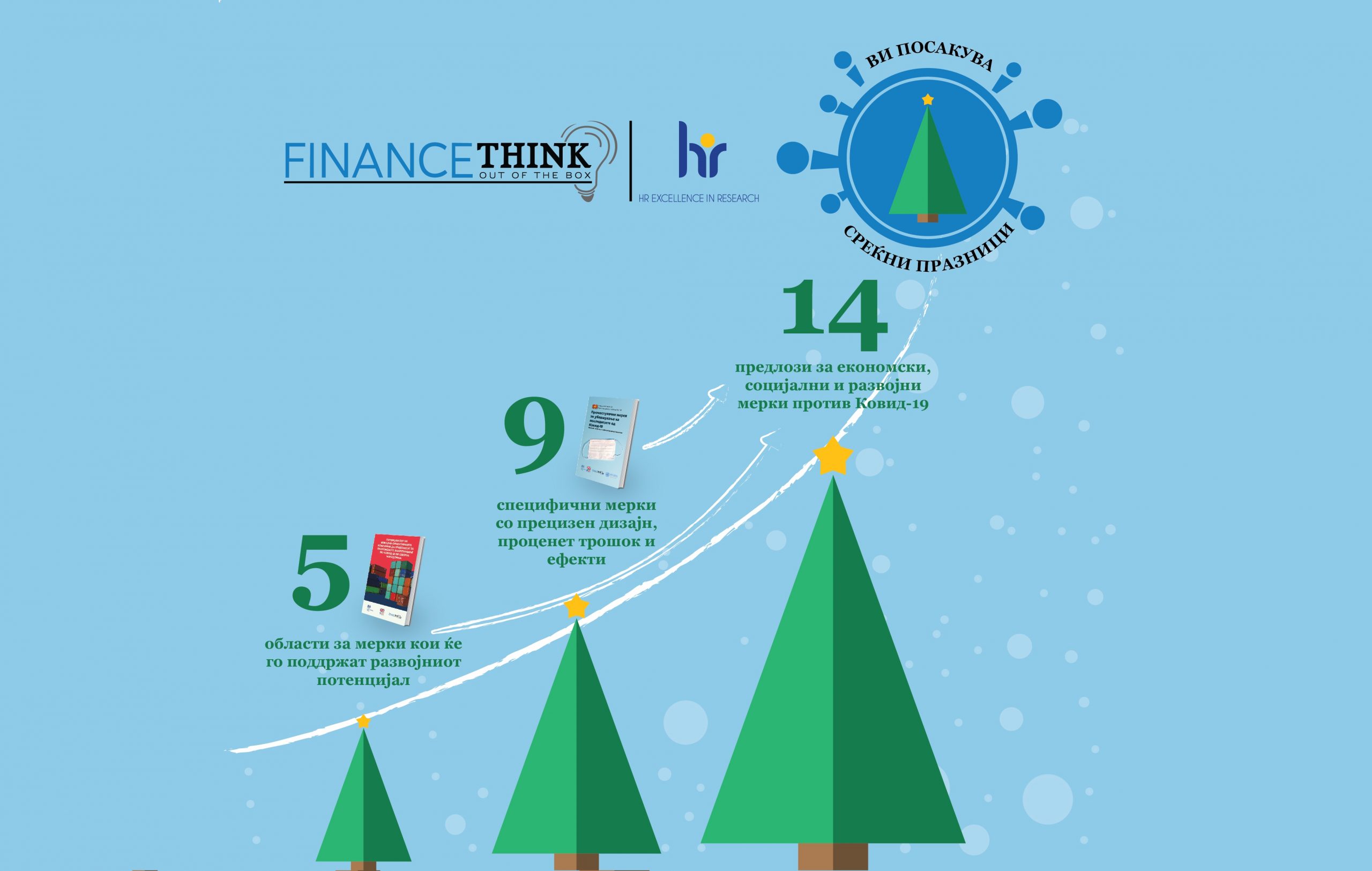 Happy New Year 2021!
🎄🎄🎄🎄🎄
Finance Think's team wishes you happy and carefree holidays and a successful start to a more stable and healthier…
Read more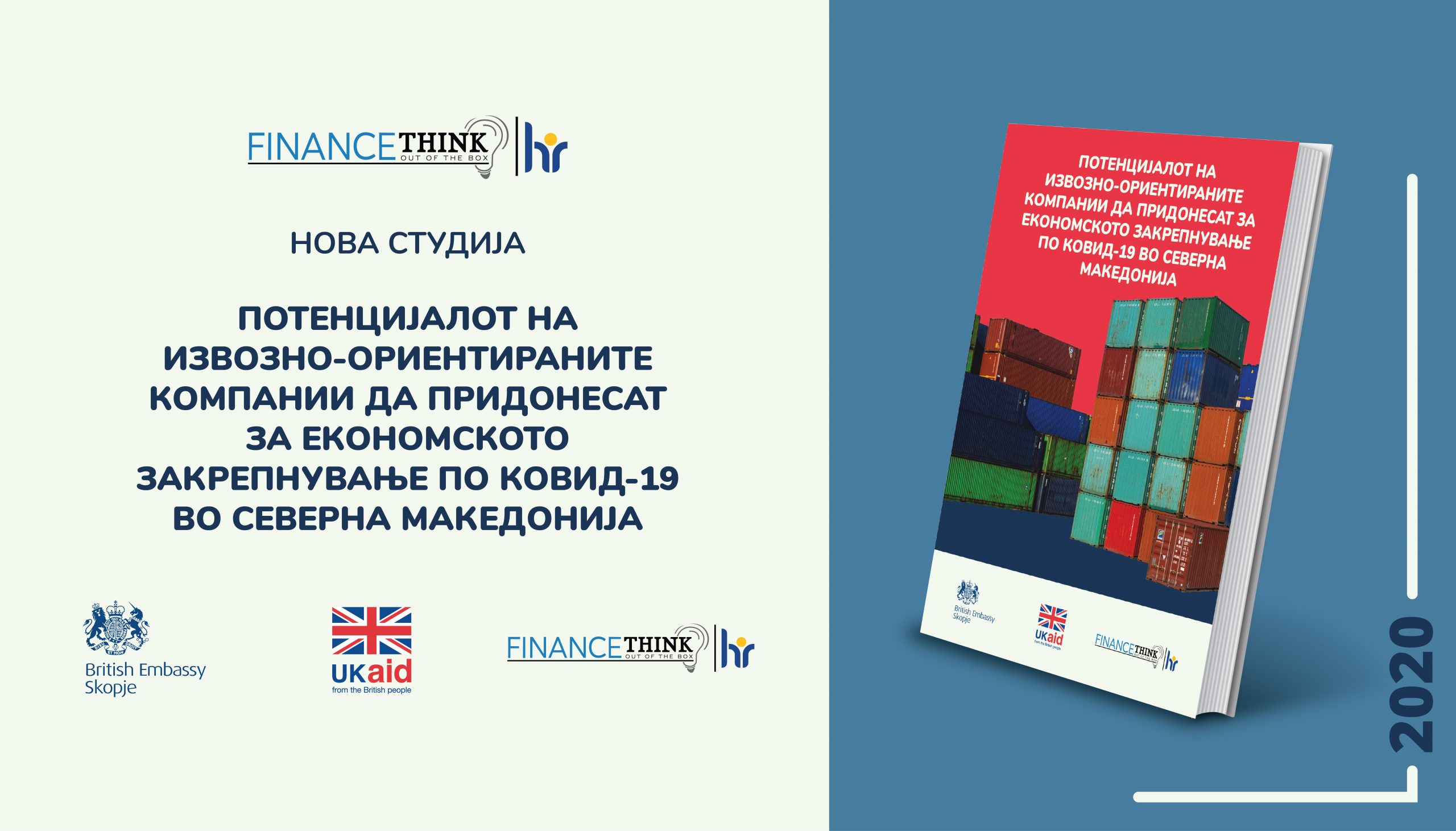 New policy study!
Our Policy Study 33 explores the limitations and potentials of export-oriented companies to contribute to post-Covid-19 growth. Click to…
Read more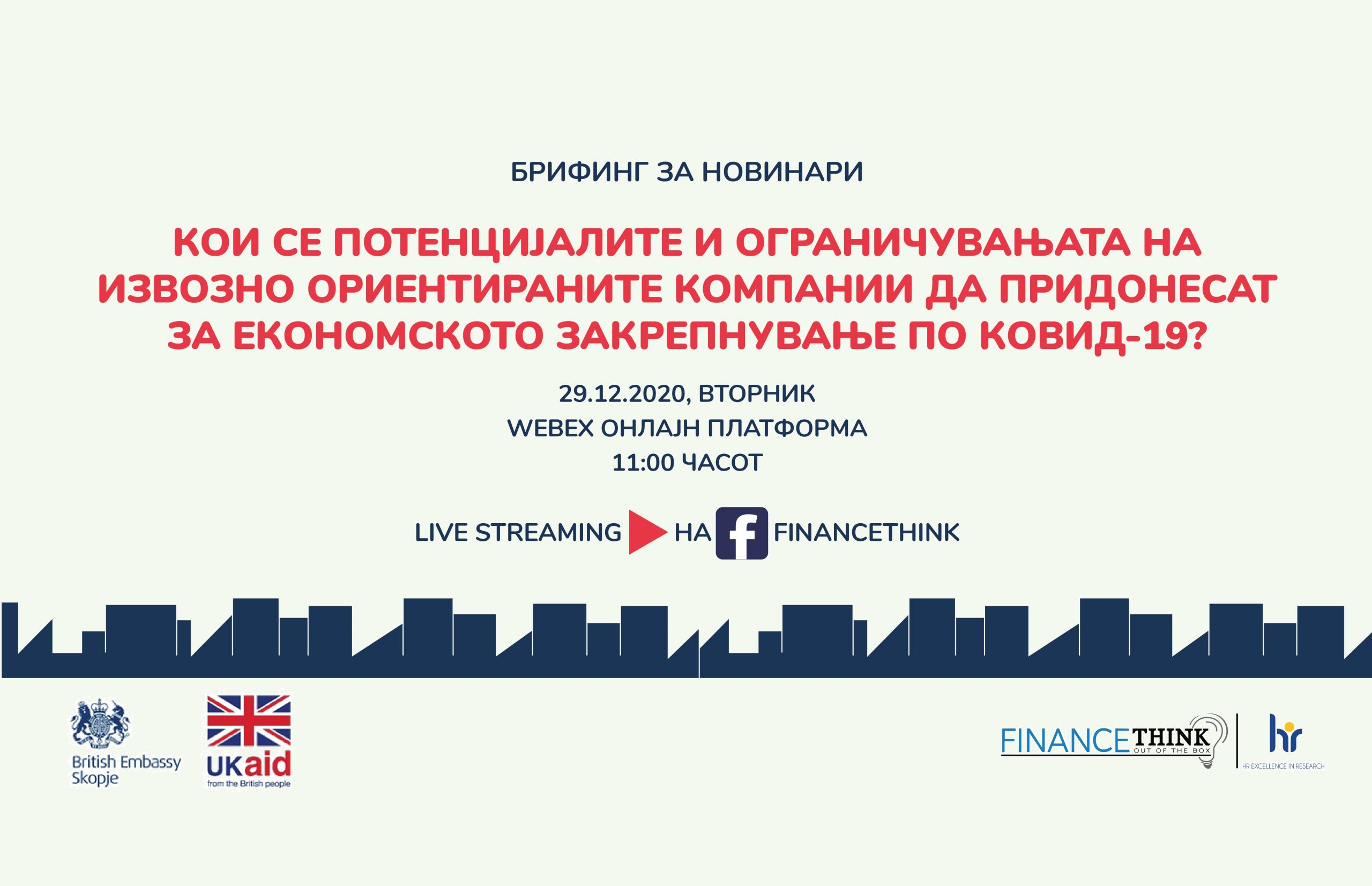 We invite economic journalists to a briefing to present results
We will end this year by sharing our results on the limitations and potentials of export-oriented companies to…
Read more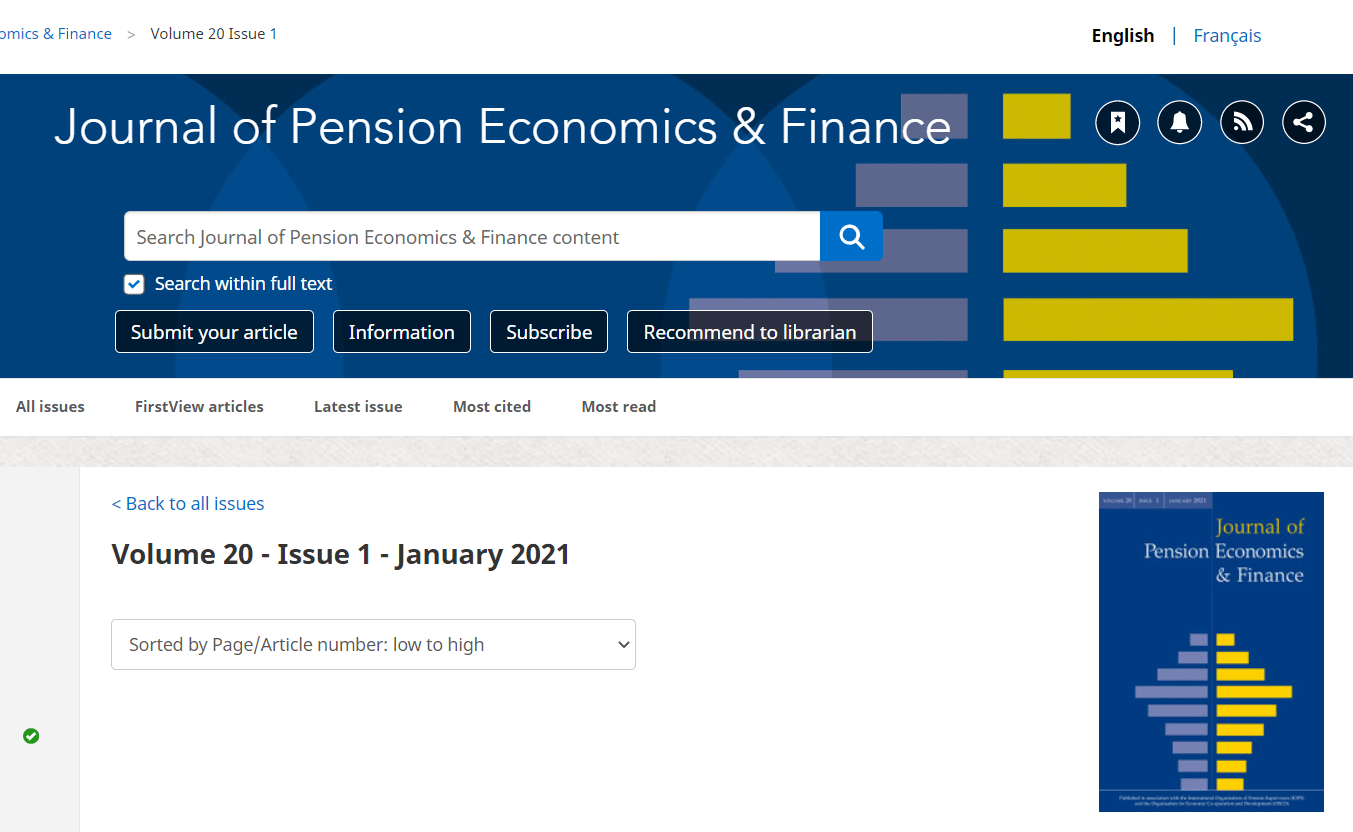 Published paper in a highly-ranked journal
Our 2018 pension reform research, accepted for publication in the peer-reviewed Journal of Pension Economics & Finance, received…
Read more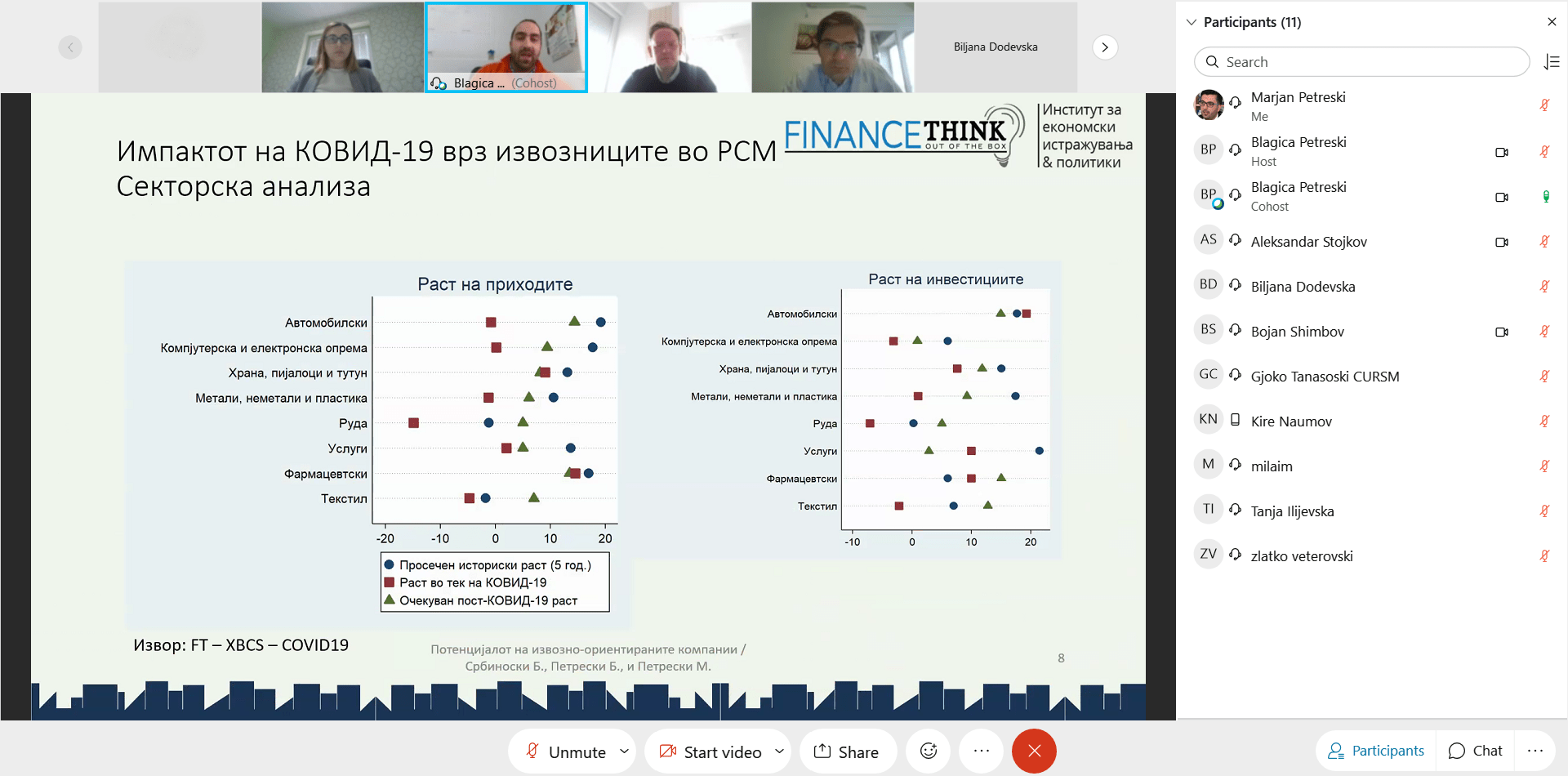 Consultative meeting for preliminary study findings
Today, in front of the relevant stakeholders and policy makers, we presented the key findings and recommendations from the…
Read more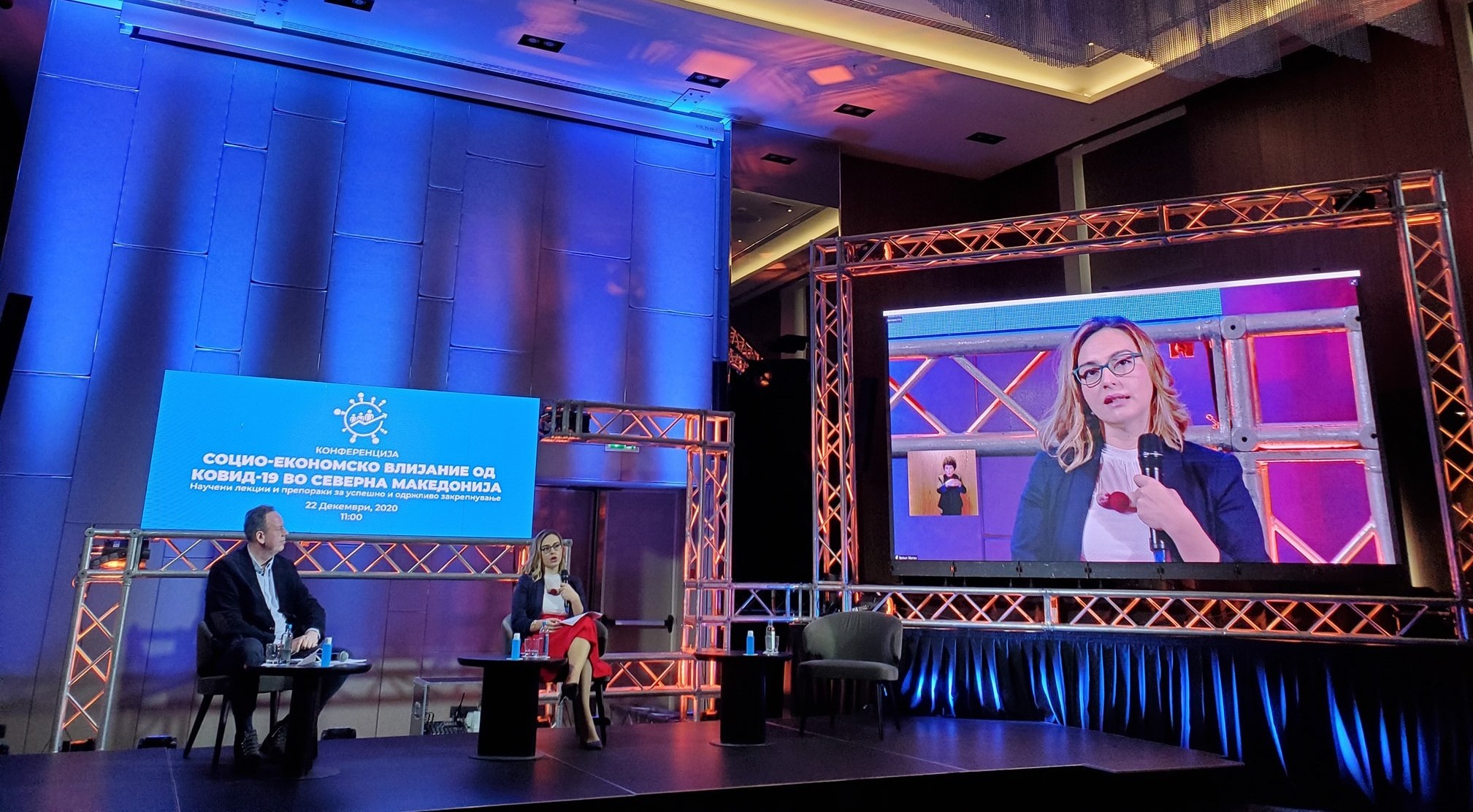 The economic forum on the socio-economic effects of Covid-19 has been successfully completed
We organized the Economic Forum together with our partners, the United Nations family in North Macedonia. The forum was…
Read more
INFOGRAPHS
Revenues of exporters from the free zones have been hardest hit during Covid-19
Participatory budgeting increases the transparency of municipalities and improves the quality of spending
LET'S CHAT ECONOMICS
Awareness of the consequences of informal employment is still low
How does the coronavirus affect the economy?
To steer economic thinking for increased wellbeing tomorrow.
To enhance the impact of economic, social and development trends and policies on citizens in North Macedonia and the Western Balkans region, through research, evidence-based and data-driven advocacy, and steering critical debate on democratic and economic processes.