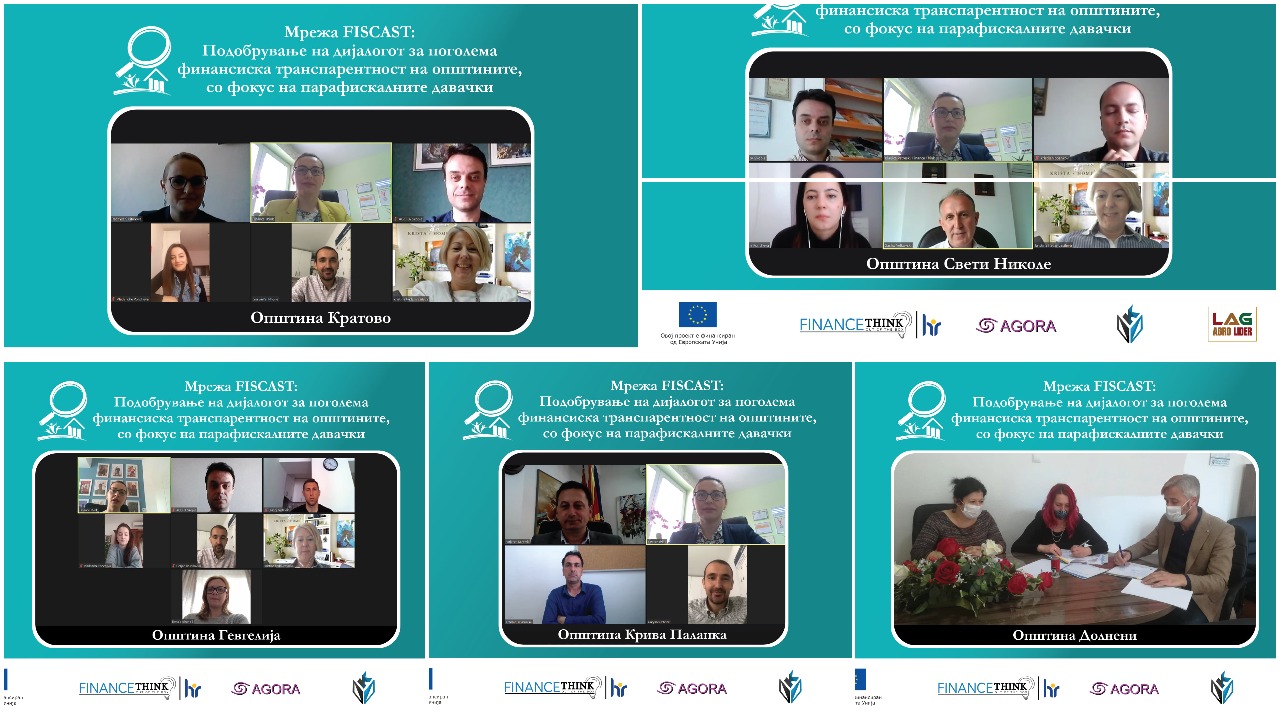 Meetings with the Municipalities and signing of Memoranda of Cooperation are underway
The activity is part of the project "FISCAST Network – Improving the dialogue for greater financial transparency of municipalities,…
Read more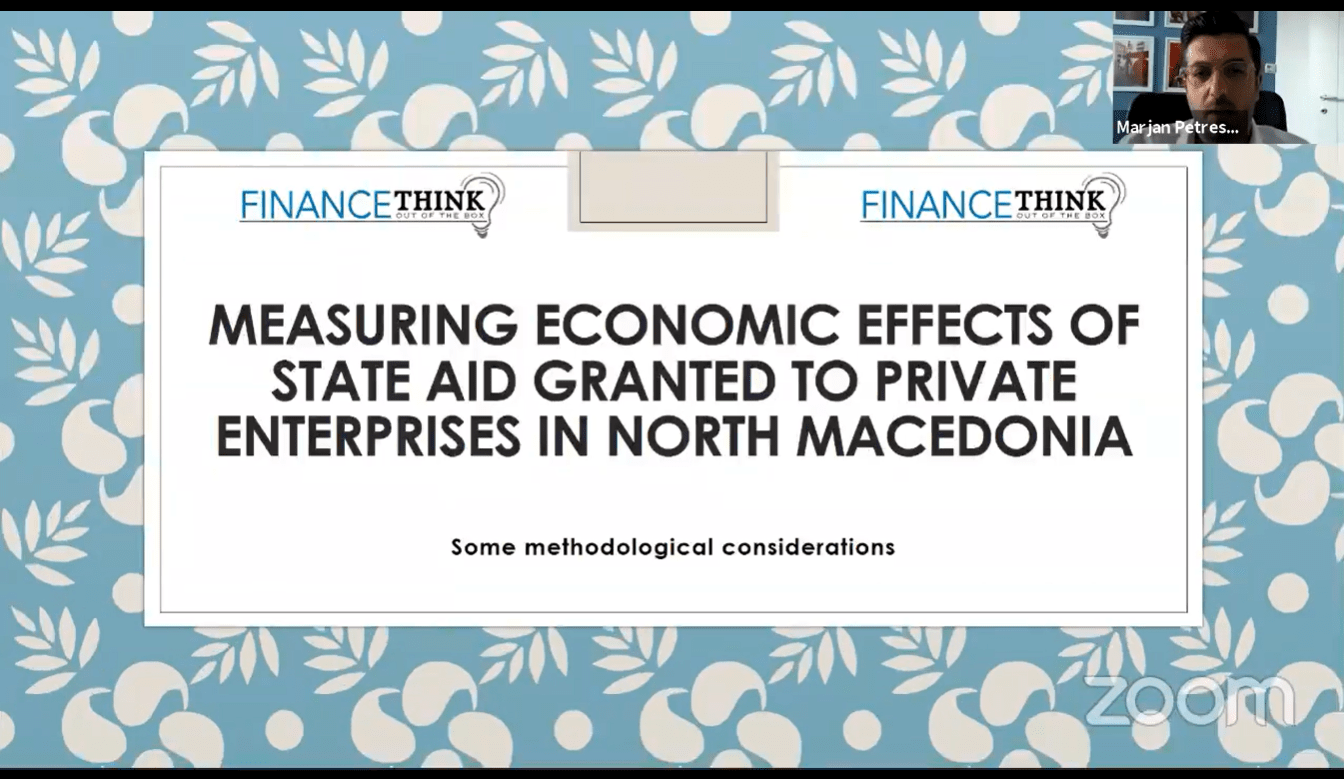 The last of the series of webinars for #StateAid was successfully completed
The topic of the webinar is "Measuring the effects of state aid: The example of the government's Economic Growth…
Read more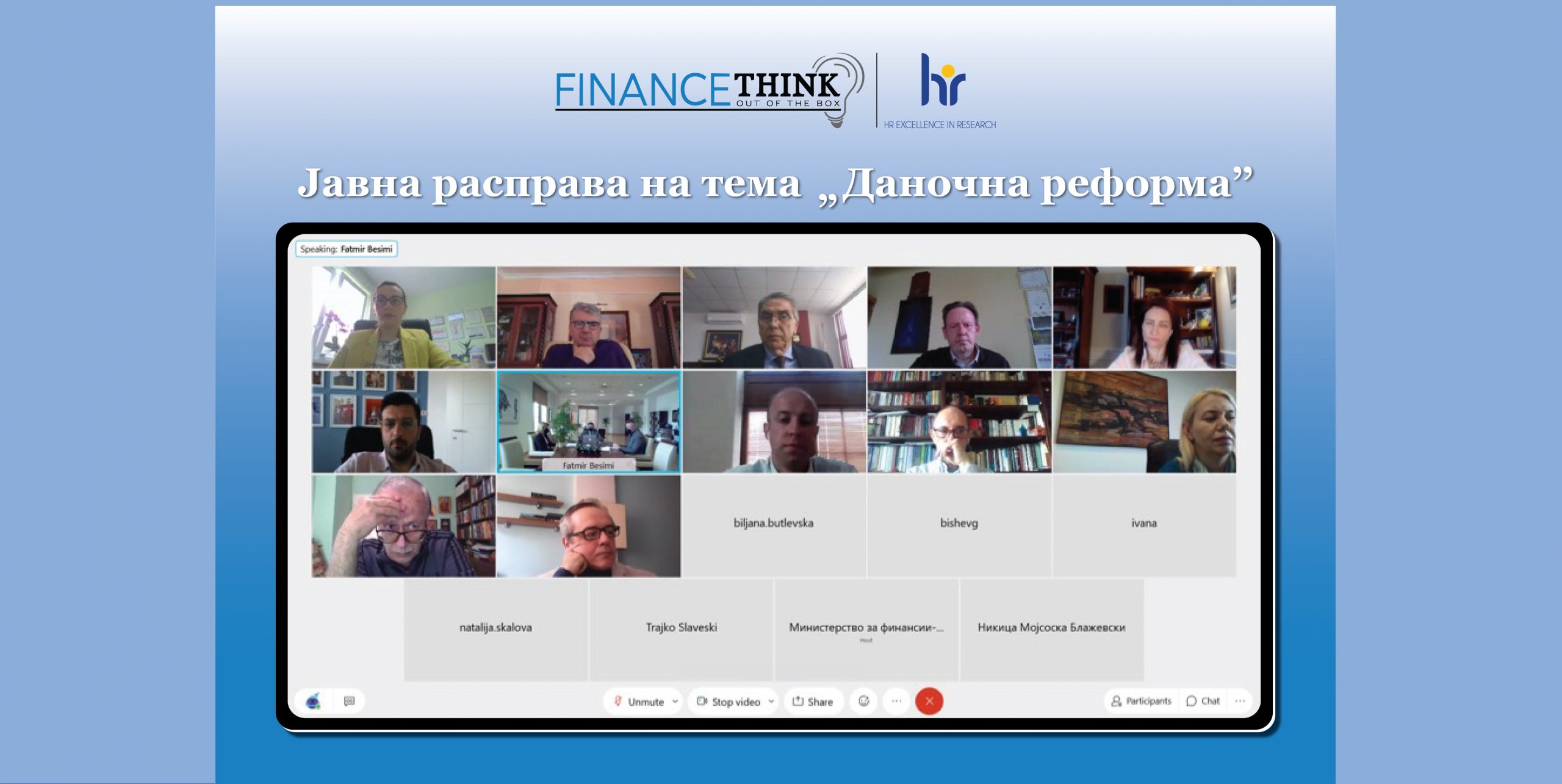 Finance Think participates on the public consultations for the Tax Strategy
The public consultations are pursued by the Ministry of Finance, after the Tax Strategy has been adopted by the…
Read more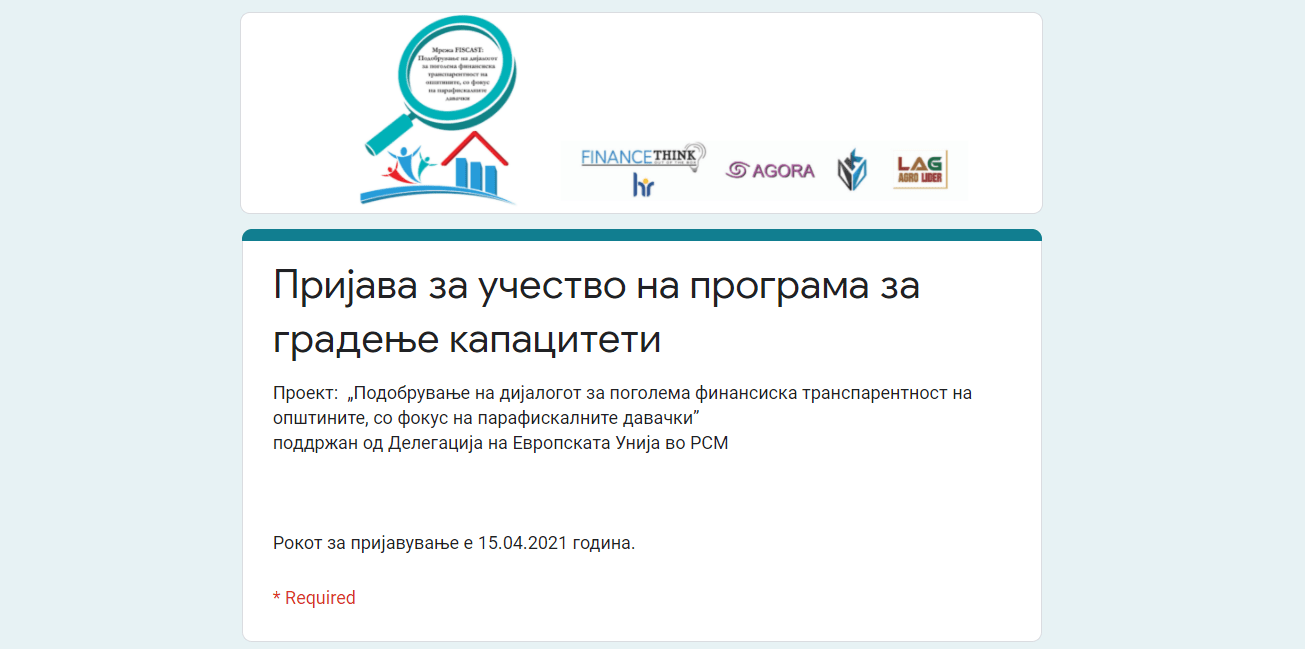 We invite local stakeholders in the municipalities to participate in the capacity building program
Representatives of local organizations, institutions, businesses, media, activists and other local stakeholders have the opportunity through participation in the…
Read more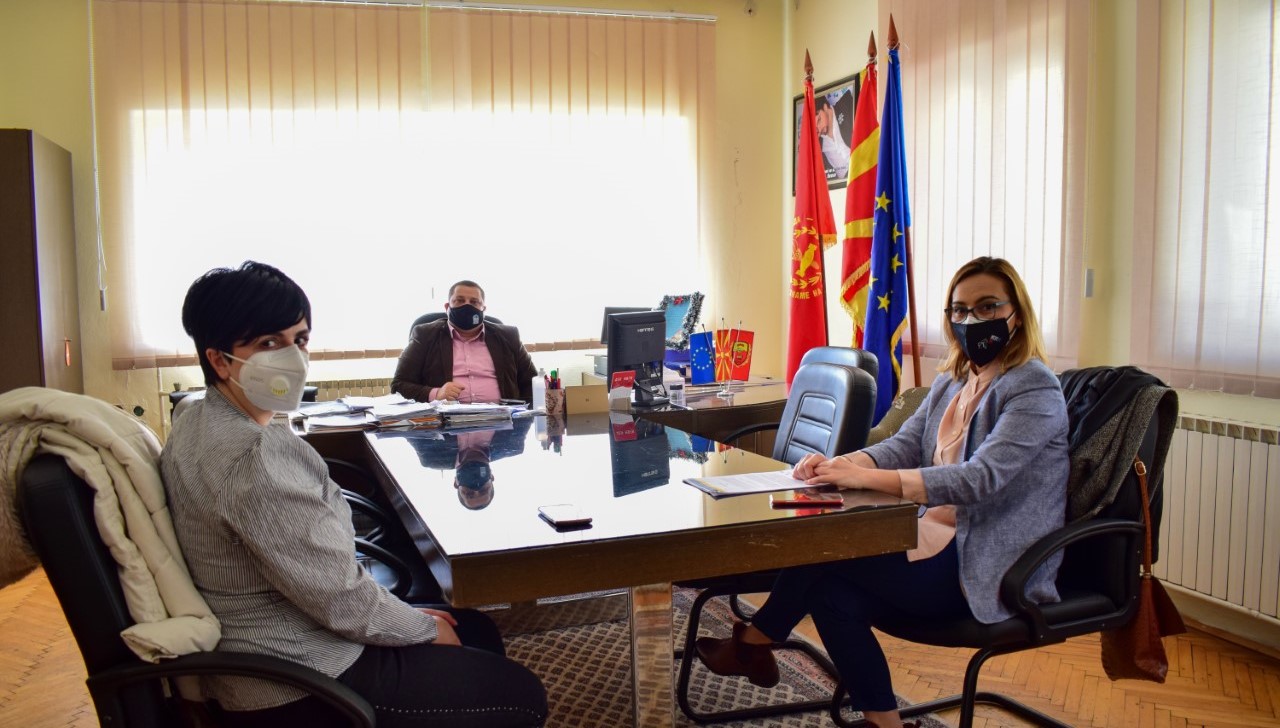 MoU with the Municipality of Krushevo for mapping the parafiscal charges
The Municipality of Krushevo is the first of 21 municipalities to develop a register of #parafiscal charges and to…
Read more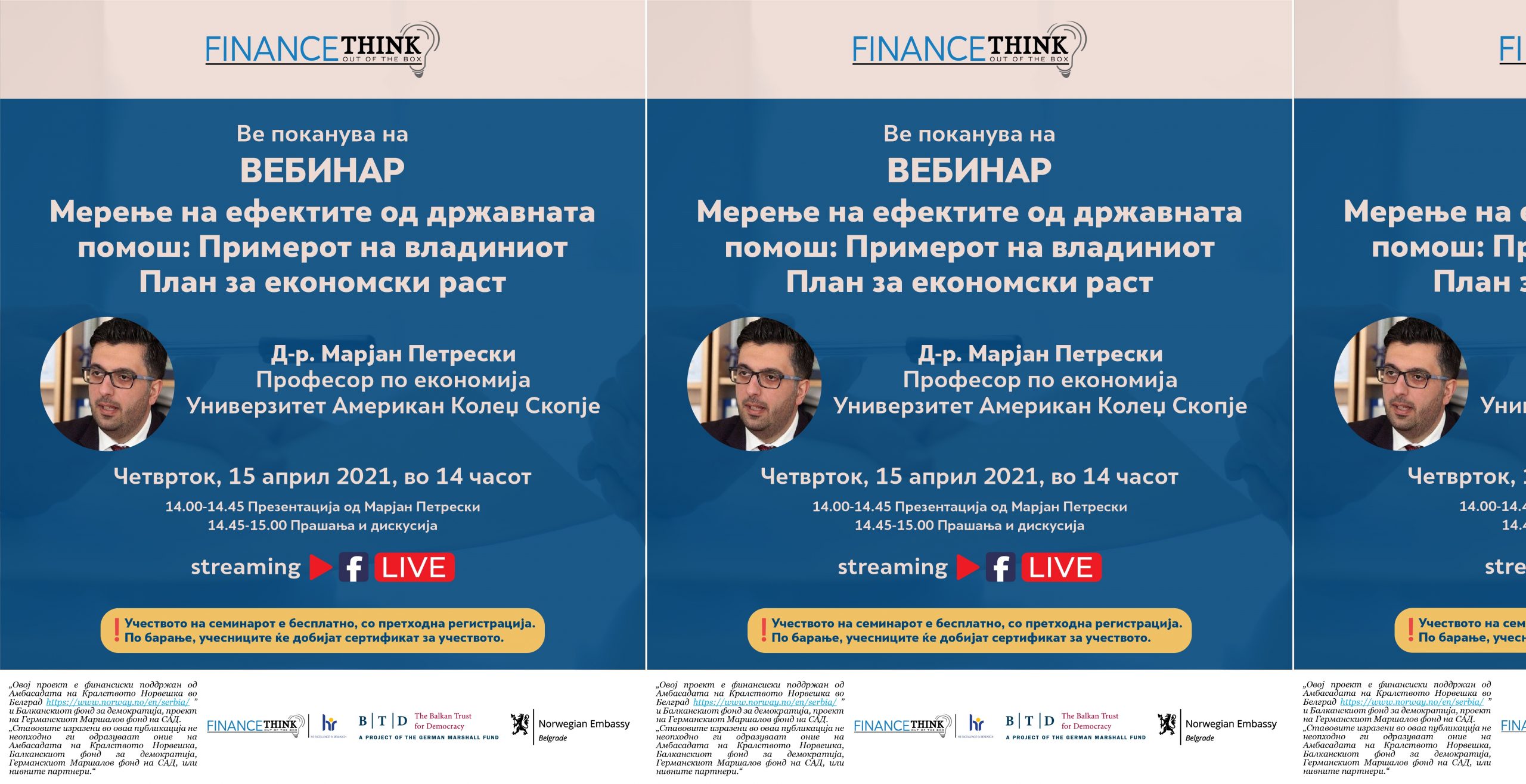 We invite you the last of the series of webinars on state aid
Apply here by April 14, 2021: https://forms.gle/t2h56NWytd5R4Qsb9
Read more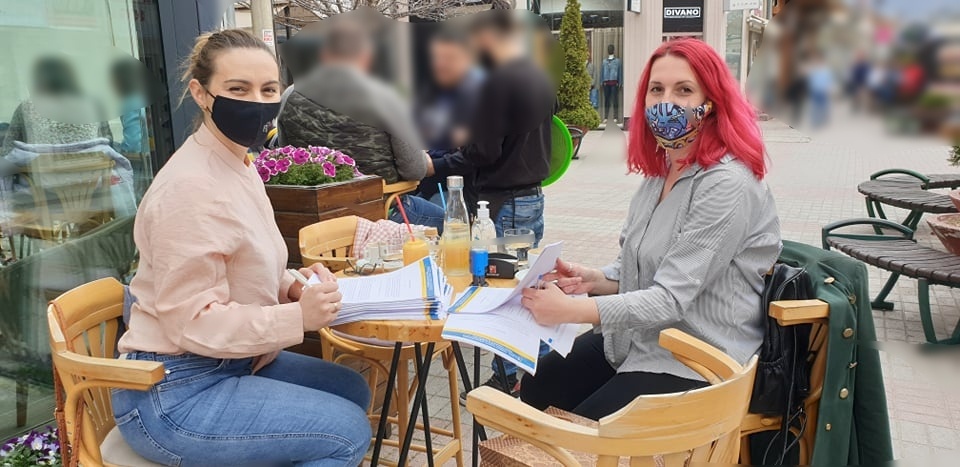 Working meeting with our partners LAG Agro Leader
Several joint activities at the municipal level mark our cooperation with LAG Agro Leader, an organization located in Krivogashtani.
Read more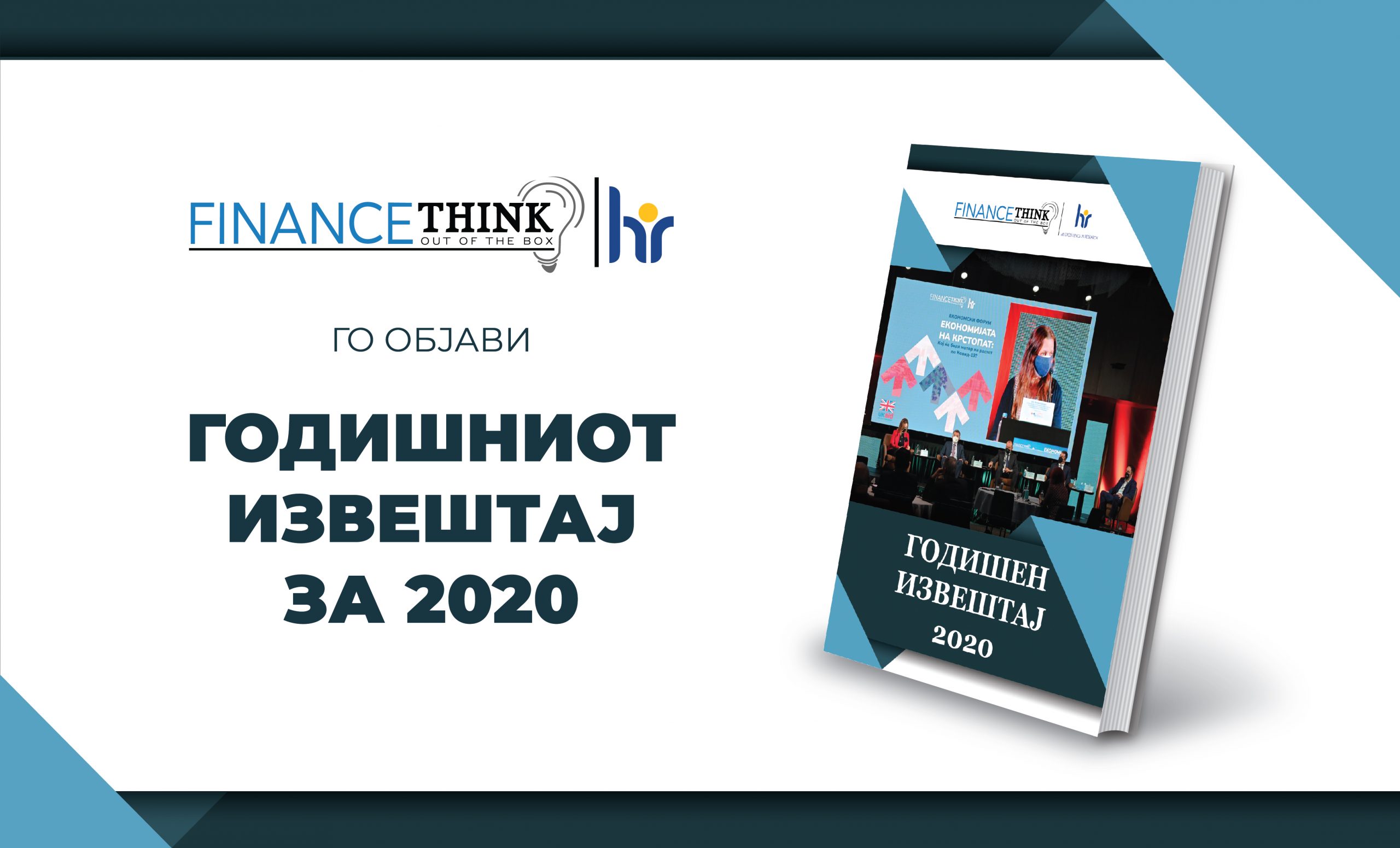 We published our Annual Report 2020
Access: bit.ly/3syxIyM
Read more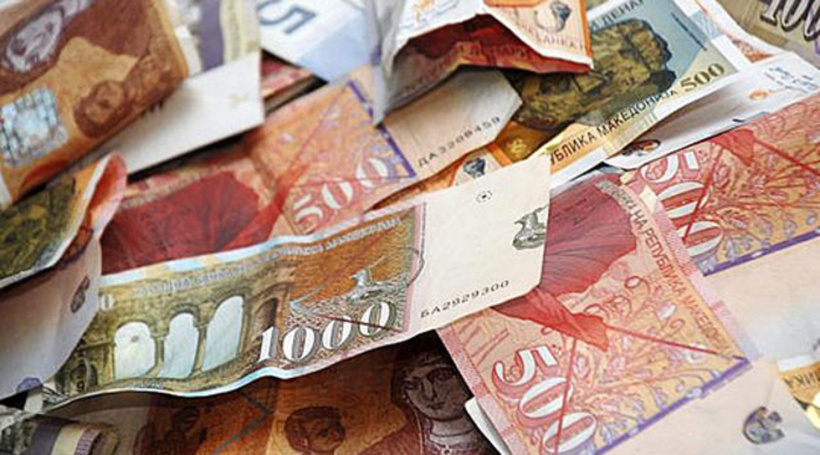 We call political actors to deblock the work of the Parliament
Check the entire FT Opinion no. 51 here: bit.ly/3cesd2v
Read more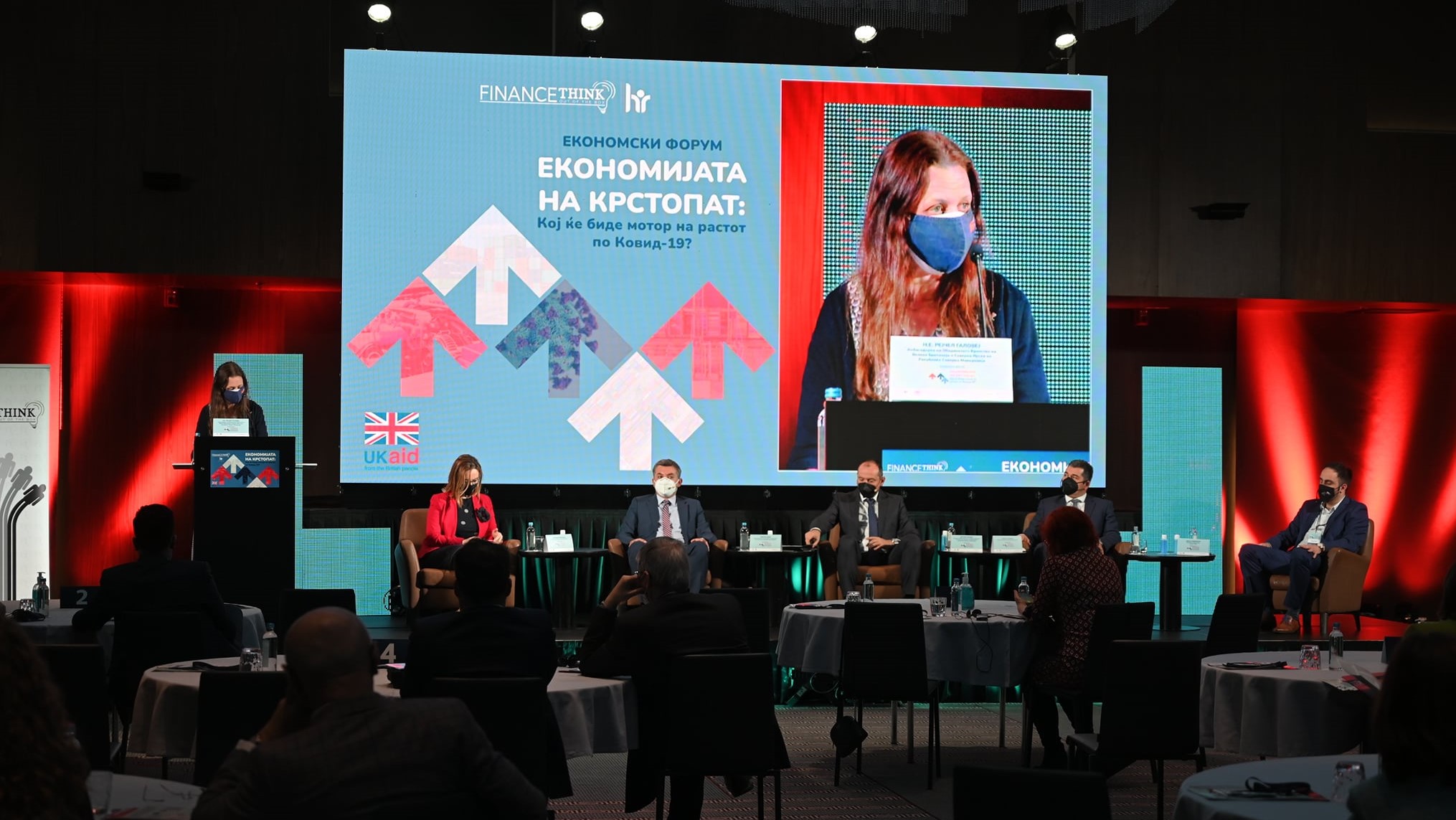 Our Economic Forum conveyed the message about exporters as growth engine post Covid-19
The Economic Forum "The economy on the crossroad: Who will be the engine of growth after Covid-19?", which was…
Read more
INFOGRAPHS
The price of edible oils increased by 28.6% in two years
What do we need to know to evaluate the economic effects of state aid?
LET'S CHAT ECONOMICS
Awareness of the consequences of informal employment is still low
How does the coronavirus affect the economy and citizens?
To steer economic thinking for increased wellbeing tomorrow.
To enhance the impact of economic, social and development trends and policies on citizens in North Macedonia and the Western Balkans region, through research, evidence-based and data-driven advocacy, and steering critical debate on democratic and economic processes.