The objective of the press conferences is to announce new result and/or new finding, and based on that to advise policymakers and/or recommend a policy/law change.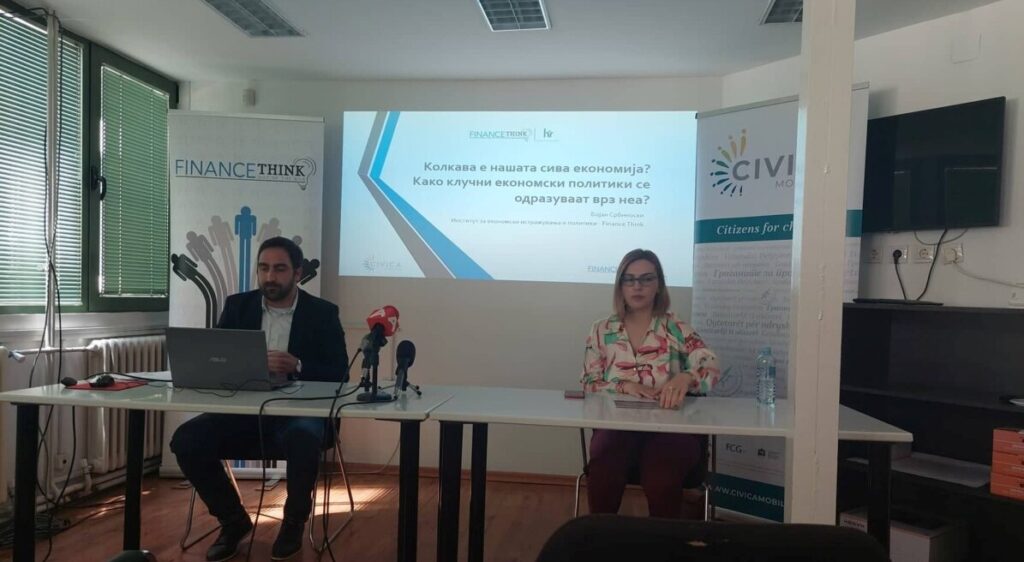 Journalist briefing: How large is our gray economy? How do key economic policies affect it?
Civic resource center, 13 May 2022 – Brief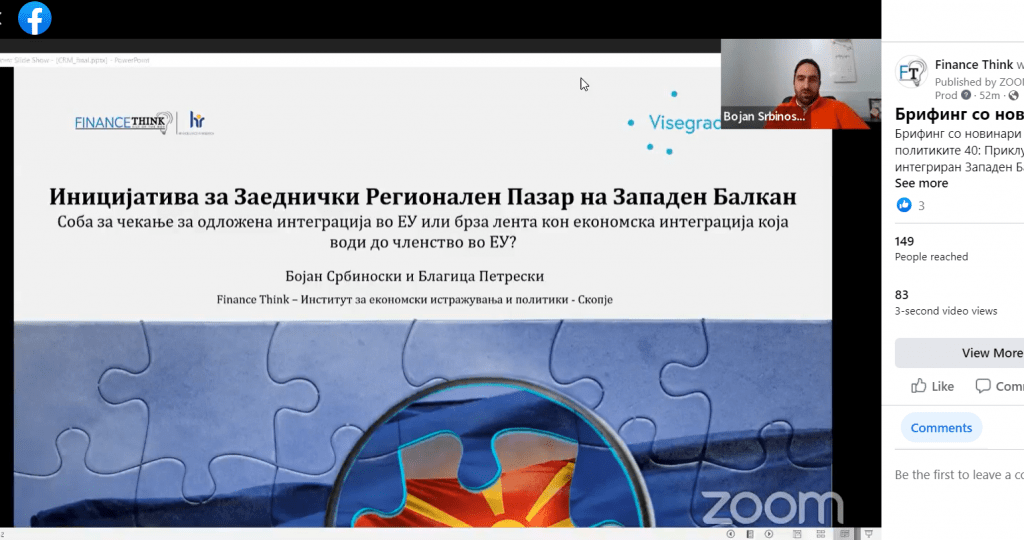 Journalist briefing: Regional market initiative for the Western Balkans
Online, 8 February 2022 – Video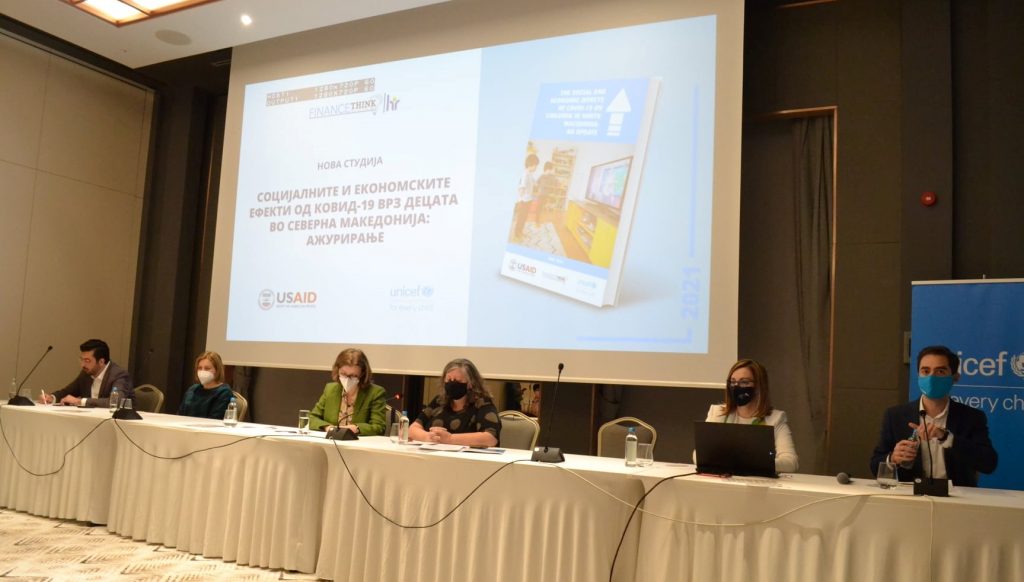 Journalist briefing: The Social and Economic Effects of COVID-19 on Children in North Macedonia: An Update
Hotel Limak, 1 June 2021 – Presentation (MK) – Gallery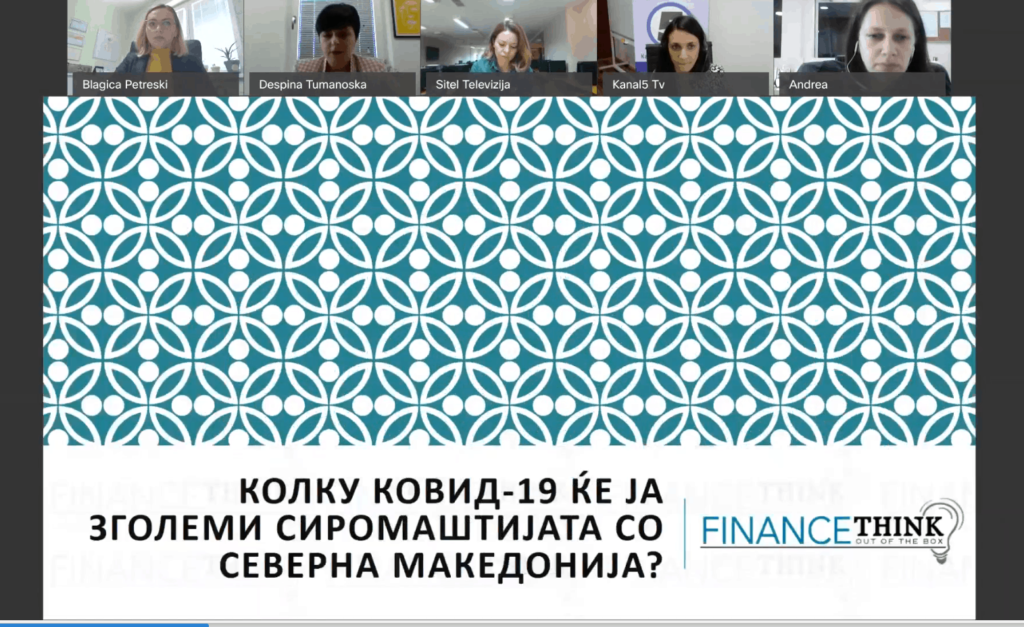 Journalist briefing: To what extent will Covid-19 increase poverty in North Macedonia?
Online, 17 September 2020 – Presentation (MK)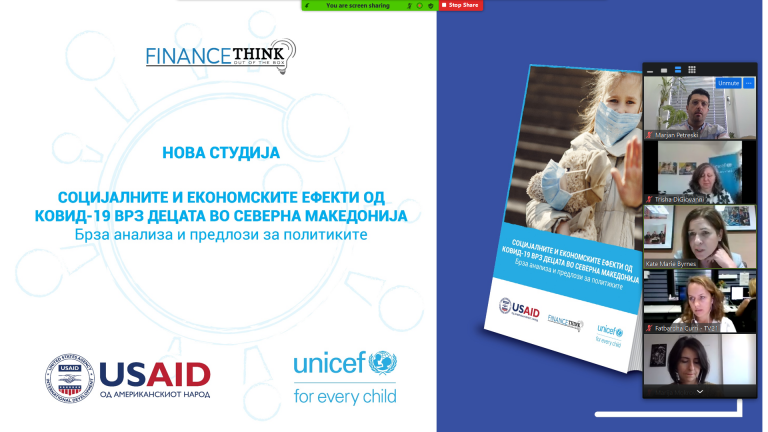 Journalist briefing: Social and economic effects of Covid-19 on children in North Macedonia (joint with UNICEF and USAID)
Speakers:
H.E. Kate Marie Byrnes, US Ambassador in North Macedonia
Mrs. Patrizia Di Giovanni, Representative of UNICEF in North Macedonia
Dr. Marjan Petreski, Finance Think / UACS
Online, 30 July 2020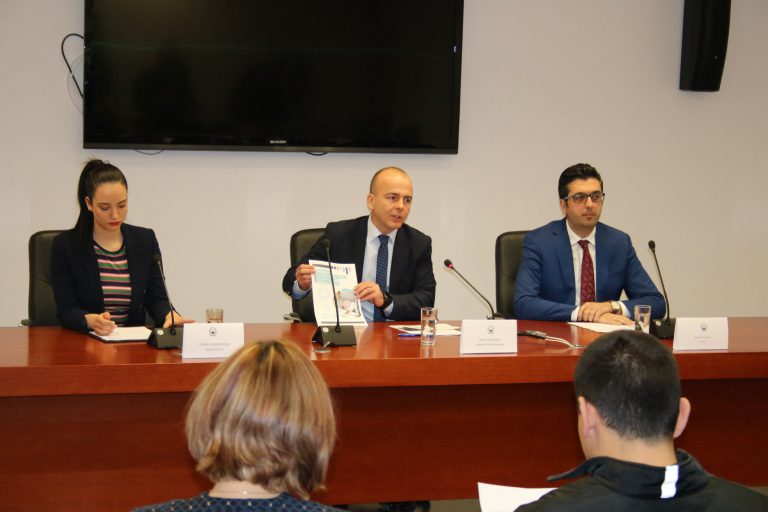 Press conference: Individuals in the VAT system (joint with the Ministry of Finance; Group CIVITAX)
Ministry of Finance, 9 January 2019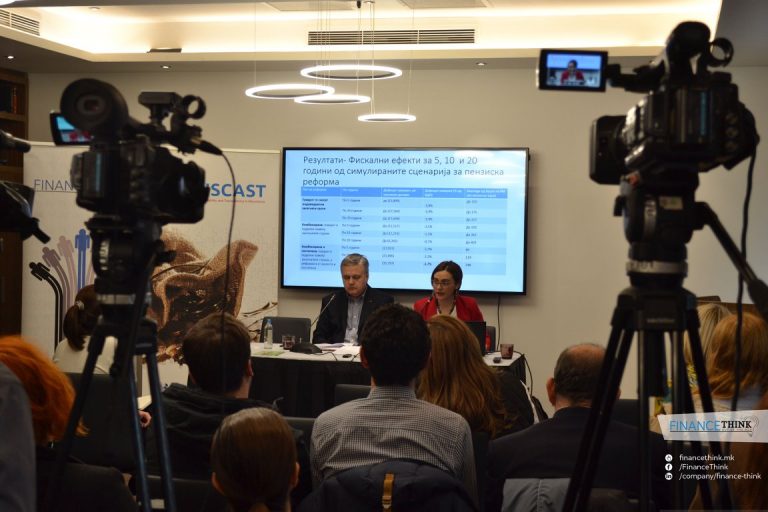 Press conference: State pensions: Urgent reforms for Pension Fund rescue (related project)
Hotel Marriott, 9 February 2018 – Gallery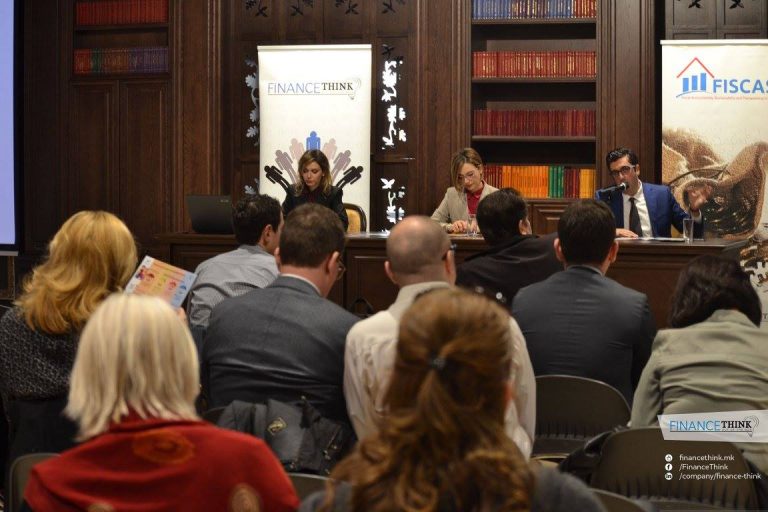 Press conference: Overhaul of the social assistance system through introducing a guaranteed minimum income (related project)
Museum of Macedonian Struggle, 9 November 2017 – Invitation – Gallery