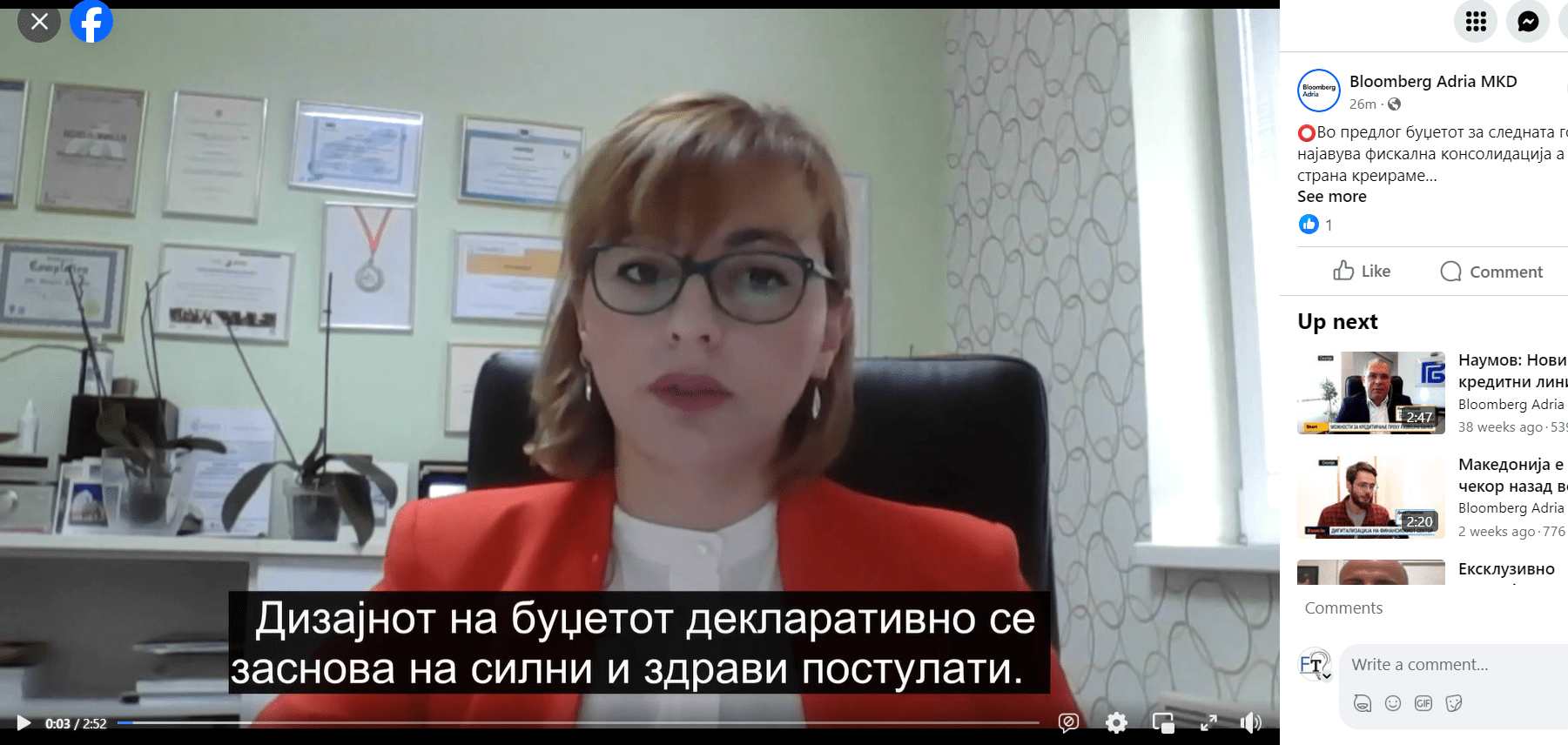 On current economic topics, our Executive Director, Blagica Petreski discussed in the show "Zoom in" on Bloomberg Adria MKD
In the budget proposal for the next year, fiscal consolidation is announced, and on the other hand, we are creating a budget where there is a greater growth in wages in relation to the total growth in expenditures, which is a sign of inconsistency in the intentions of the authorities, Blagica Petreski, executive director of "Finance Think" points out. " in an interview for "Bloomberg Adria".
In terms of capital expenditures this year, they are more realistic compared to last year, Petreski points out.
The whole conversation at the following link:
https://mk.bloombergadria.com/…/visokite-kamatni…/news/