Organisational structure and values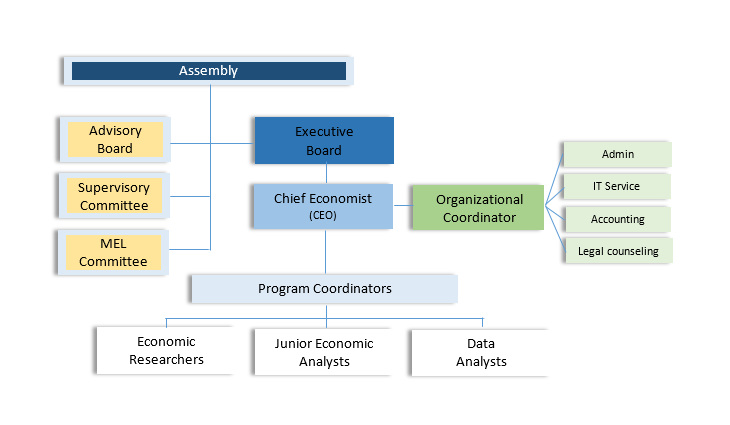 In order to achieve a position of research and advocacy leadership, Finance Think fosters an atmosphere of intellectual excitement among researchers, policymakers and the greater community. We challenge researchers to pursue the discovery of new knowledge. We recognize that research inquiry fuels creative analytics, which fuels the intellectual atmosphere of the research process.
If there is one attribute that distinguishes Finance Think from all of the nation's research institutions, it is the interconnectedness – the interactivity – of the institute with the society and the international community. We believe that research centers are most viable when they are interactive, when they reflect and respond to the problems and challenges of their societies.
Finance Think is guided by the following principles and values:
The research agenda is concordant and integrated with mission of the institute, while researchers are aligned with the strategic goals governing the research environment and funding mechanisms.
Research is applied, innovative, policy-oriented and of high quality.
Research is interdisciplinary and collaborative.
Research findings are widely disseminated in such a way that they can be understood by non-specialists, thereby improving the public's understanding of science.
Researchers focus their research for the good of society and the living standard, as well for expanding the frontiers of scientific knowledge, while enjoying the freedom of thought and expression, and the freedom to identify methods by which problems are solved, according to recognized ethical principles and practices.
The institute provides a collegial and nurturing research environment, recognizing all researchers as professionals and not committing any type of discrimination.
Finance Think's policies and procedures are transparent.
Evaluation of Finance Think's activities is frequent and transparent.