FISCAST-NET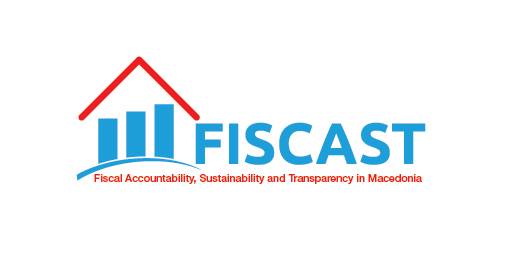 FISCAST-NET is a network of economic think tanks, economic experts and fiscal consulting agencies aiming at constituting a core of expertise on fiscal issues in Macedonia. In particular, its objective is to improve the capacity for conduct of analyses for and the accompanying advocacy on various aspects of the spending of the public money and to stir public debate and awareness.
FISCAST is an abbreviation of "FISCal Accountability, Sustainability and Transparency", while the logo presents a house symbolizing a housekeeping-manner in handling of public money, while the three bars in growing order symbolize the (need for) increasing accountability, sustainability and transparency of the fiscal policy in Macedonia.
FISCAST-NET has been created within the projects that Finance Think conducts with the support of the British Embassy in Macedonia (project 1; project 2).
The web site of the network is www.fiscast.mk.
The video of the project could be approached here.
The book of the project could be downloaded here: MK version – AL version.
The following activities have taken place:
FISCAST-NET Workshop 1: Identification of policies for analysis (Krushevo, 20 November 2015) – Gallery
FISCAST-NET Workshop 2: Tools for cost-benefit analysis (Krushevo, 21-22 November 2015) – Gallery
FISCAST-NET Workshop 3: Cost-benefit analysis for economic journalists (Skopje, 30 November 2015) – Gallery
Call for applications for conduct of cost-benefit analysis – Call – Application – Selected organizations
Round table: "How is public money spent: Employment support or social assistance?" (Tetovo, 9 March 2016) – Invitation & Agenda – Gallery
Round table: "How is public money spent: How much is invested in environment?" (Tetovo, 9 March 2016) – Invitation & Agenda – Gallery
Round table: "How is public money spent: Education, infrastructure, FDIs" (Shtip, 22 March 2016) – Invitation & Agenda – Gallery
Economic forum: "How is public money spent? Evidnce-based policymaking" (Skopje, 29 March 2016) – Invitation & agenda – Gallery
Expert debate club (Skopje, 26 October 2016) – Gallery